Page:
1
2
3
4
5
Browse by Title - A

The Eastern Kentucky Social Club
Author: Thomas E. Wagner and Phillip J. Obermiller
Pub Date: March 2004

The history of the Eastern Kentucky Social Club's past and present bring the hidden aspects of Appalachian history and culture to life learn more...


From the Era of Frederick Douglass to the Age of Obama
Author: Edited by Linda Heywood, Allison Blakely, Charles Stith, and Joshua C. Yesnowitz
Pub Date: February 2015

Exploring the many facets of African American participation in the U.S. foreign policy apparatus learn more...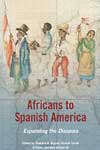 Author: Edited by Sherwin K. Bryant, Rachel Sarah O'Toole, and Ben Vinson III
Pub Date: Cloth: 2012; Paper: January 2014

Expanding and enriching African Diaspora history in the Americas learn more...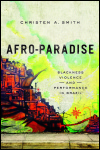 Blackness, Violence, and Performance in Brazil
Author: Christen A. Smith
Pub Date: February 2016

The paradoxes of an Edenic playground sustained by, and dependent on, black pain and suffering learn more...


An Ethnographic Reframing of Guatemala 1954
Author: Edited by Timothy J. Smith and Abigail E. Adams
Pub Date: April 2011

Untangling the ongoing consequences of Guatemala's 1954 coup d'état learn more...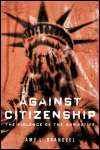 The Violence of the Normative
Author: Amy L. Brandzel
Pub Date: May 2016

The hypocrisies and oppression underlying the idea of citizenship learn more...


Dwelling in Faith and Doubt
Author: Madhuri M. Yadlapati
Pub Date: January 2014

The shortcomings of skepticism and dogma, the enrichment of faith through doubt, and a "middle way" to hope learn more...


How U.S. Employers Organized to Defeat Union Activism
Author: Edited by Rosemary Feurer and Chad Pearson
Pub Date: April 2017

How American management implemented "Solidarity never!" learn more...



Author: James G. Mansell
Pub Date: January 2017

Sound's impact on how we construct our selves learn more...


Author: Kelley Conway
Pub Date: November 2015

An intimate consideration of one of the world's most exuberant and intriguing directors learn more...


Page:
1
2
3
4
5