Page:
1
2
3
4
5
6
7
8
9
10
Browse by Title - B
Author: Stephane Dunn
Pub Date: August 2008

An incisive analysis of gender and race in classic blaxploitation films learn more...



Author: Edited by Matthew Dirst
Pub Date: May 2016

Cutting-edge scholarship on Bach's music for, and activities around, the organ learn more...


Author: Edited by Mary Oleskiewicz
Pub Date: December 2017

The sons who followed in the great composer's footsteps learn more...



J. S. Bach and the Oratorio Tradition
Author: Edited by Daniel R. Melamed
Pub Date: March 2011

A variety of viewpoints on Bach's oratorios, from contemporary repertory to analysis and theology learn more...


J. S. Bach and His German Contemporaries
Author: Edited by Andrew Talle
Pub Date: December 2013

A fresh look at Bach and his peers learn more...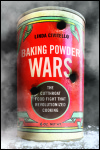 The Cutthroat Food Fight that Revolutionized Cooking
Author: Linda Civitello
Pub Date: June 2017

A microhistory of America's main ingredient learn more...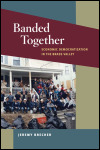 Economic Democratization in the Brass Valley
Author: Jeremy Brecher
Pub Date: May 2011

One community's response to globalization and deindustrialization learn more...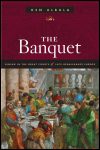 Dining in the Great Courts of Late Renaissance Europe
Author: Ken Albala
Pub Date: Cloth: 2007; Paper: September 2017

A history of cooking and fine dining in Western Europe from 1520 to 1660 learn more...



36 Mormon Women Talk Candidly about Love, Sex, and Marriage
Author: Edited by Holly Welker
Pub Date: August 2016

From the front lines to the back bedrooms, the voices of today's Mormon women learn more...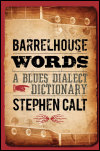 A Blues Dialect Dictionary
Author: Stephen Calt
Pub Date: October 2009

An exhaustive, engrossing lexicon of blues idioms learn more...


Page:
1
2
3
4
5
6
7
8
9
10