Previous
2
3
4
5
6
7
8
9
10
11
Browse by Title - B

Author: José Gamaliel González
Pub Date: July 2010

A candid, authentic account of a life in Latino art and politics learn more...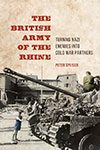 Turning Nazi Enemies into Cold War Partners
Author: Peter Speiser
Pub Date: June 2016

How British soldiers helped sworn enemies find common ground against the Soviet threat learn more...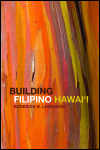 Author: Roderick N. Labrador
Pub Date: February 2015

Filipino identity in transition in contemporary Hawai'i learn more...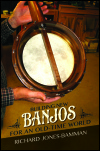 Author: Richard Jones-Bamman
Pub Date: October 2017

Artisans building musical instruments and community learn more...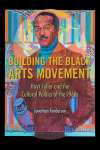 Hoyt Fuller and the Cultural Politics of the 1960s
Author: Jonathan Fenderson
Pub Date: April 2019

A revolution in African American culture and the figure who helped bring it to fruition learn more...


African American Entrepreneurship in Chicago
Author: Edited by Robert E. Weems Jr. and Jason P. Chambers
Pub Date: September 2017

How African Americans took care of business in a new city learn more...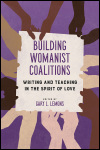 Writing and Teaching in the Spirit of Love
Author: Edited by Gary L. Lemons
Pub Date: April 2019

Harnessing the power of womanism in the classroom, the streets, and everyday life learn more...


Metamorphic Dance and Global Alchemy
Author: Sondra Fraleigh
Pub Date: September 2010

Tracing the international growth of a transformative Japanese dance form learn more...


Previous
2
3
4
5
6
7
8
9
10
11