Previous
2
3
4
5
6
7
8
9
10
11
Browse by Title - B
History, Power, Engagement
Author: Naomi André
Pub Date: May 2018

A musical challenge to our view of the past learn more...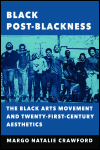 The Black Arts Movement and Twenty-First-Century Aesthetics
Author: Margo Natalie Crawford
Pub Date: May 2017

An innovative reconsideration of the Black Arts Movement and Post-Blackness learn more...


The University of Illinois, 1965-75
Author: Joy Ann Williamson
Pub Date: Cloth: 2003; Paper: August 2013

A compelling case study of a black student movement at a predominantly white campus learn more...


Civil Rights Activism from World War II into the Cold War
Author: Ian Rocksborough-Smith
Pub Date: May 2018

How black public historians fought for civil rights in the Windy City learn more...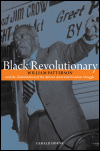 William Patterson and the Globalization of the African American Freedom Struggle
Author: Gerald Horne
Pub Date: October 2013

An African American Communist's global activism for racial equality learn more...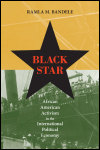 African American Activism in the International Political Economy
Author: Ramla M. Bandele
Pub Date: September 2008

How activists in the African diaspora formed a black merchant marine, building the foundation for a black nation-state learn more...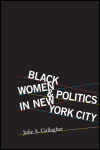 Author: Julie A. Gallagher
Pub Date: Cloth: 2012; Paper: September 2014

Black women in liberal reform, from suffrage to civil rights learn more...


Author: Edited by Naomi André, Karen M. Bryan, and Eric Saylor
Pub Date: Cloth: 2012; Paper: November 2014

How race and blackness play out in opera learn more...



Author: Debra A. Shattuck
Pub Date: February 2017

America, its women, and its game learn more...



Big Band Jazz Arranging in the Swing Era
Author: John Wriggle
Pub Date: August 2016

Discovering the overlooked arrangers who built the Swing Era sound learn more...


Previous
2
3
4
5
6
7
8
9
10
11