Page:
1
2
3
4
5
6
7
8
9
10
Browse by Title - C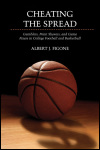 Gamblers, Point Shavers, and Game Fixers in College Football and Basketball
Author: Albert J. Figone
Pub Date: December 2012

College sports' ignominious history of game fixing learn more...



Author: Edited by Carol Mighton Haddix, Bruce Kraig, and Colleen Taylor Sen
Pub Date: September 2017

All things food--except ketchup--in the City of the Big Appetites learn more...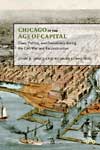 Class, Politics, and Democracy during the Civil War and Reconstruction
Author: John B. Jentz and Richard Schneirov
Pub Date: Cloth: 2012; Paper: April 2015

Building a city on a shifting, clashing political economy learn more...


Author: Patrick T. McBriarty
Pub Date: October 2013

A photographic guidebook to Chicago's amazing moveable bridges learn more...



Author: Thomas Leslie
Pub Date: June 2013

A detailed tour, inside and out, of Chicago's distinctive towers from an earlier age learn more...



A Walk around the World at the Columbian Exposition
Author: Norman Bolotin with Christine Laing
Pub Date: June 2017

It happened at the World's Fair--roam the magnificent Midway and see for yourself learn more...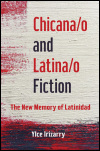 The New Memory of Latinidad
Author: Ylce Irizarry
Pub Date: Cloth: 2016; Paper: March 2019

Reading the stories Chicanas/os and Latinas/os remember about themselves learn more...


Narratives of a Movement from Latino Chicago
Author: Leonard G. Ramírez with Yenelli Flores, María Gamboa, Isaura González, Victoria Pérez, Magda Ramírez-Castañeda, and Cristina Vital
Pub Date: October 2011

Dynamic stories from the Chicago Chicano movement learn more...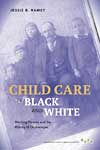 Working Parents and the History of Orphanages
Author: Jessie B. Ramey
Pub Date: Cloth: 2012; Paper: July 2013

Reconceptualizing the orphanage as day care learn more...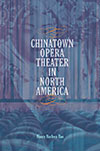 Author: Nancy Yunhwa Rao
Pub Date: February 2017

The transformation of Chinese music into American music in the early twentieth century learn more...


Page:
1
2
3
4
5
6
7
8
9
10