Page:
1
2
3
4
5
6
7
8
9
10
Browse by Title - C
Lifestyles and Film Styles of American Cinema, 1930-1960
Author: Veronica Pravadelli
Pub Date: January 2015

An ambitious reinterpretation of the most storied era in movie history learn more...


Sidney R. Yates and Fifty Years of Presidents, Pragmatism, and Public Service
Author: Michael C. Dorf and George Van Dusen
Pub Date: May 2019

Ten presidents, eight Speakers, one political powerhouse learn more...


Propaganda, the Olympics, and U.S. Foreign Policy
Author: Toby C. Rider
Pub Date: May 2016

The United States and the Soviet Union vie for the five rings to rule them all learn more...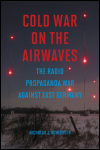 The Radio Propaganda War against East Germany
Author: Nicholas J. Schlosser
Pub Date: November 2015

Battling for hearts and minds across the Iron Curtain learn more...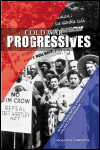 Women's Interracial Organizing for Peace and Freedom
Author: Jacqueline Castledine
Pub Date: December 2012

Reconfiguring women's activism in the Cold War era learn more...


Author: Edited by Don M. Randel, Matthew Shaftel, and Susan Forscher Weiss
Pub Date: July 2016

Birds do it, bees do it, even educated fleas do it--go ahead, do it, read about Cole Porter learn more...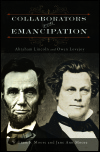 Abraham Lincoln and Owen Lovejoy
Author: William F. Moore and Jane Ann Moore
Pub Date: Cloth: 2014; Paper: February 2019

A look at how the fruitful relationship between Lincoln and an abolitionist minister helped end slavery learn more...


Reinventing Black Womanhood in Washington, D.C.
Author: Treva B. Lindsey
Pub Date: April 2017

The struggles and victories of New Negro women and their movement learn more...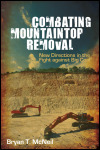 New Directions in the Fight against Big Coal
Author: Bryan T. McNeil
Pub Date: Cloth: 2011; Paper: January 2013

Grassroots environmental activism in West Virginia coal country learn more...


Playing Bluegrass with Bill Monroe
Author: Bob Black
Pub Date: June 2005

The inside story on the Father of Bluegrass from one of his Blue Grass Boys learn more...


Page:
1
2
3
4
5
6
7
8
9
10