Page:
1
2
3
4
5
6
7
8
9
Browse by Title - C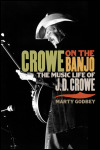 The Music Life of J. D. Crowe
Author: Marty Godbey
Pub Date: September 2011

A musical biography of one of bluegrass's true pioneers learn more...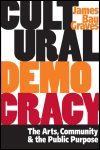 The Arts, Community, and the Public Purpose
Author: James Bau Graves
Pub Date: December 2005

How America shortchanges the arts and community, and what can be done about it learn more...


Author: Rosa De Jorio
Pub Date: August 2016

The uses and misuses of heritage in Mali's neoliberal and democratic experiment learn more...


Readings of Race, Impossible Mourning, and African American Ritual
Author: Jermaine Singleton
Pub Date: December 2015

Counteracting the racial legacy effects that plague our contemporary multiculture learn more...



Feminized Popular Culture in the Early Twenty-First Century
Author: Edited by Elana Levine
Pub Date: October 2015

Exploring the cultural products targeted to and consumed by women learn more...


From Grumpy Spiders to Hidden Tigers
Author: Michael R. Jeffords and Susan L. Post
Pub Date: July 2017

The journey of a lifetime through nature learn more...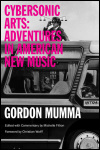 Adventures in American New Music
Author: Gordon Mumma Edited with Commentary by Michelle Fillion
Pub Date: November 2015

A candid account of a broad artistic community by an active participant and observer learn more...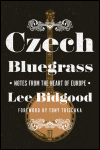 Notes from the Heart of Europe
Author: Lee Bidgood
Pub Date: October 2017

Down home in Prague and Rakovník learn more...


Page:
1
2
3
4
5
6
7
8
9