Page:
1
2
3
4
5
Browse by Title - D
Author: Len Roberts
Pub Date: July 2007

Sex, saints, loss of loved ones, and acceptance learn more...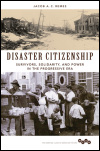 Survivors, Solidarity, and Power in the Progressive Era
Author: Jacob A. C. Remes
Pub Date: January 2016

The clash of reformers and survivors in the aftermath of catastrophe learn more...


White Leisure and the Making of the American "Oriental"
Author: Amy Sueyoshi
Pub Date: March 2018

The creation and evolution of a racial stereotype learn more...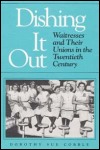 Waitresses and Their Unions in the Twentieth Century
Author: Dorothy Sue Cobble
Pub Date: 1992

learn more...


Transnational Politics of Korean Adoption in the United States
Author: Kimberly D. McKee
Pub Date: March 2019

Korean adoption and the legacies of gratitude learn more...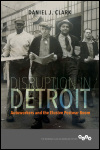 Autoworkers and the Elusive Postwar Boom
Author: Daniel J. Clark
Pub Date: October 2018

Waking up from our American Dream of 1950s Detroit learn more...


Feminism, Imperialism, and Transnational Solidarity
Author: Edited by Elora Halim Chowdhury and Liz Philipose
Pub Date: October 2016

Women enacting friendship across multiple borders learn more...


Black Women in American Film
Author: Mia Mask
Pub Date: July 2009

Accessible, theoretical readings of popular African American women film icons learn more...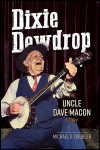 The Uncle Dave Macon Story
Author: Michael D. Doubler
Pub Date: September 2018

From Tennessee earth to hillbilly heaven with the grandfather of country music learn more...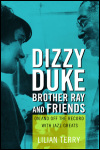 On and Off the Record with Jazz Greats
Author: Lilian Terry
Pub Date: November 2017

The received word from a roster of legends learn more...


Page:
1
2
3
4
5