Page:
1
2
3
4
5
Browse by Title - D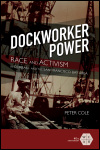 Race and Activism in Durban and the San Francisco Bay Area
Author: Peter Cole
Pub Date: December 2018

Waterfront battles for rights and justice learn more...


Author: Edited by Susan J. Matt and Peter N. Stearns
Pub Date: January 2014

More than a feeling--studying the emotional life of the past learn more...


Reframing Cinemas, Past and Future
Author: Edited by Christine Gledhill and Julia Knight
Pub Date: October 2015

The complexity and diversity of women's involvement in world cinema learn more...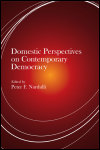 Author: Edited by Peter F. Nardulli
Pub Date: April 2008

An inaugural volume in the series Democracy, Free Enterprise, and the Rule of Law--forecasting the future of democracy learn more...


My Life with Jimmy Martin, the King of Bluegrass
Author: Barbara Martin Stephens
Pub Date: August 2017

Life with a legend against the backdrop of bluegrass's golden age learn more...


The Journey to a Wheelchair Basketball National Championship
Author: Josh Birnbaum
Pub Date: November 2017

Photographs of the uphill battles and crowning triumph of a storied athletic program learn more...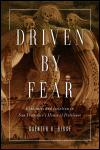 Epidemics and Isolation in San Francisco's House of Pestilence
Author: Guenter B. Risse
Pub Date: January 2016

How diseases are made worse by the fear of them learn more...



High School Football in Illinois
Author: Taylor H. A. Bell
Pub Date: August 2010

A colorful history of high school football in Illinois learn more...


Page:
1
2
3
4
5