Page:
1
2
3
4
Browse by Title - E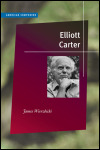 Author: James Wierzbicki
Pub Date: March 2011

A revealing portrait of a living legend of American classical music learn more...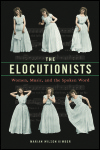 Women, Music, and the Spoken Word
Author: Marian Wilson Kimber
Pub Date: February 2017

Rediscovering a lost art and the women who made it learn more...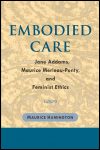 Jane Addams, Maurice Merleau-Ponty, and Feminist Ethics
Author: Maurice Hamington
Pub Date: July 2004

American and Feminist philosophy's ethical intersection with phenomenology learn more...


Emotions and Women's Health in Bolivia
Author: Maria Tapias
Pub Date: June 2015

How drastic economic reform ravaged women's quality of life learn more...


Author: Lisa Woolfork
Pub Date: December 2008

A unique study of slavery reenactments and performances in African American literature and culture learn more...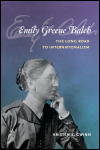 The Long Road to Internationalism
Author: Kristen E. Gwinn
Pub Date: December 2010

A colorful biography of a leading female advocate for international peace learn more...


Author: Giorgio Bertellini
Pub Date: January 2015

Exploring the individual style and ever-shifting films of the award-winning Balkan auteur learn more...


Confined Animals and the Transformation of the Rural Landscape
Author: Terence J. Centner
Pub Date: March 2004

Investigating modern animal production practices and challenging society to reduce agricultural pollution while helping sustain farmers and rural communities learn more...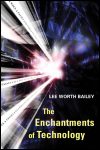 Author: Lee Worth Bailey
Pub Date: October 2005

A rollicking romp through our hidden assumptions about modern, technological existence learn more...


Author: Elliott Oring
Pub Date: August 2008

Exploring the structure, motives, and meanings of humor in everyday life learn more...


Page:
1
2
3
4