Page:
1
2
3
4
Browse by Title - E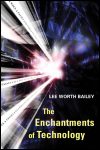 Author: Lee Worth Bailey
Pub Date: October 2005

A rollicking romp through our hidden assumptions about modern, technological existence learn more...


Author: Elliott Oring
Pub Date: August 2008

Exploring the structure, motives, and meanings of humor in everyday life learn more...


Author: Valerie Hotchkiss and Fred C. Robinson
Pub Date: April 2008

A landmark collection of early English books, with many gorgeous illustrations learn more...


From Arcadia to Utopia, 1900-1955
Author: Eric Saylor
Pub Date: June 2017

Reclaiming a beloved and lasting music from its critics learn more...


Television and the Civil Rights Movement
Author: Aniko Bodroghkozy
Pub Date: Cloth: 2012; Paper: August 2013

Televising the revolution in American civil rights learn more...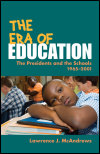 The Presidents and the Schools, 1965-2001
Author: Lawrence J. McAndrews
Pub Date: Cloth: 2006; Paper: 2008

The first comprehensive study of the politics and policies of public and nonpublic school aid and desegregation at the end of the twentieth century learn more...


From Nazi Tyranny to Japanese Terror
Author: Frank Ephraim
Pub Date: Cloth: 2003; Paper: 2008

A harrowing account of Jewish refugees in the Philippines learn more...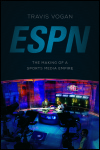 The Making of a Sports Media Empire
Author: Travis Vogan
Pub Date: November 2015

How the Worldwide Leader turned X's and O's into billions of $$$ learn more...



Author: Cathy Cripps, Vera Evenson, and Michael Kuo
Pub Date: March 2016

An eco-centric approach to the search for mushrooms in the Rockies learn more...



Author: Edited by Andrew Linzey and Clair Linzey
Pub Date: January 2018

A bold challenge to human cruelty and indifference learn more...


Page:
1
2
3
4