Page:
1
2
3
4
5
Browse by Title - F
Author: Edited by Nick Salvatore
Pub Date: February 2007

Catholicism's impact on the lives and work of professional historians. learn more...


Newspapers and the Coming of the Civil War
Author: Lorman A. Ratner and Dwight L. Teeter Jr.
Pub Date: September 2004

Tracing the role of America's newspapers in the country's descent into civil war learn more...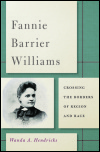 Crossing the Borders of Region and Race
Author: Wanda A. Hendricks
Pub Date: January 2014

The biography of a key activist of the Progressive Era learn more...


The Life and Times of a Piano Virtuoso
Author: Beth Abelson Macleod
Pub Date: July 2015

The dynamic life of a brilliant turn-of-the-century musician learn more...


Author: Janine MacLachlan
Pub Date: May 2012

A visual feast of the Midwest's homegrown bounty learn more...


Masculinity, Sexuality, Race, and Marriage
Author: Anna Gavanas
Pub Date: February 2004

Examining fatherhood politics, the most prominent fatherhood organizations, and, in the author's opinion, it's fragmentation into two wings--the fragile family wing and the pro-marriage wing learn more...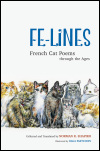 French Cat Poems through the Ages
Author: Collected and Translated with an Introduction by Norman R. Shapiro
Pub Date: October 2015

Purring the praises of the tiger's household kin learn more...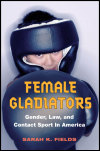 Gender, Law, and Contact Sport in America
Author: Sarah K. Fields
Pub Date: June 2008

How school-aged girls used the legal system to gain access to contact sports learn more...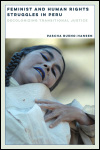 Decolonizing Transitional Justice
Author: Pascha Bueno-Hansen
Pub Date: August 2015

Gendered violence and reconciliation in post-civil war Peru learn more...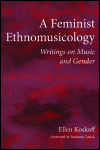 Writings on Music and Gender
Author: Ellen Koskoff
Pub Date: May 2014

The life and work of the trailblazing ethnomusicologist in her own words learn more...


Page:
1
2
3
4
5