Page:
1
2
3
4
5
Browse by Title - F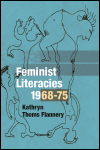 Author: Kathryn Thoms Flannery
Pub Date: February 2010

The role of creativity in feminism's push beyond the academy learn more...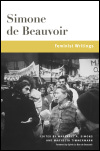 Author: Simone de Beauvoir Edited by Margaret A. Simons and Marybeth Timmermann
Pub Date: March 2015

The philosopher's writings on, and engagement with, twentieth century feminism learn more...



Author: Edited by Barbara J. Love
Pub Date: October 2006

Documenting key feminists who ignited the second wave women's movement learn more...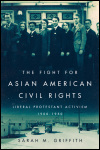 Liberal Protestant Activism, 1900-1950
Author: Sarah M. Griffith
Pub Date: March 2018

The religious underpinnings of a forgotten civil rights conflict learn more...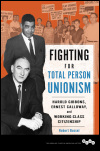 Harold Gibbons, Ernest Calloway, and Working-Class Citizenship
Author: Robert Bussel
Pub Date: October 2015

The progressive vision of a Teamsters local learn more...


How Filipino Exiles Helped Topple a Dictator
Author: Jose V. Fuentecilla
Pub Date: May 2013

A firsthand account of immigrants' resistance from the United States against the Marcos regime in the Philippines learn more...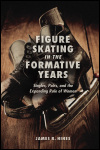 Singles, Pairs, and the Expanding Role of Women
Author: James R. Hines
Pub Date: April 2015

Women and figure skating's rise to prominence learn more...


Essays in Feminist Theory
Author: Teresa de Lauretis
Pub Date: April 2007

The changing face of feminist discourse as reflected by the career of one of its preeminent scholars learn more...


Author: Billie Jean Isbell
Pub Date: February 2009

An exceptional story of survival and redemption in the Andes learn more...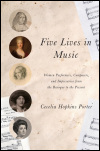 Women Performers, Composers, and Impresarios from the Baroque to the Present
Author: Cecelia Hopkins Porter
Pub Date: Cloth: 2012; Paper: January 2014

Richly historical portraits of five exceptional women musicians learn more...


Page:
1
2
3
4
5