Page:
1
2
3
4
Browse by Title - G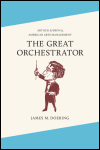 Arthur Judson and American Arts Management
Author: James M. Doering
Pub Date: March 2013

The powerful music manager behind world-class orchestras and virtuoso artists in the early twentieth century learn more...


Author: Karen Burnham
Pub Date: May 2014

This first study of the hard sci-fi pioneer includes a rare interview with Greg Egan learn more...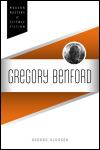 Author: George Slusser
Pub Date: February 2014

A scientist-author at the heart of hard science fiction learn more...


Apartheid-Era African American and South African Writing
Author: Stéphane Robolin
Pub Date: Cloth: September 2015; Paper: September 2019

The interplay between space, place, and race learn more...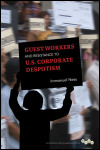 Author: Immanuel Ness
Pub Date: October 2011

Exposing the corporate structures behind exploitative migrant labor programs learn more...


Page:
1
2
3
4