Page:
1
2
3
4
Browse by Title - I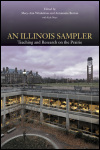 Teaching and Research on the Prairie
Author: Edited by Mary-Ann Winkelmes and Antoinette Burton with Kyle Mays
Pub Date: September 2014

How world-class research makes its way into lecture halls and seminar rooms learn more...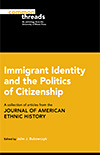 A collection of articles from the Journal of American Ethnic History
Author: Edited by John J. Bukowczyk
Pub Date: June 2016

Exploring the question, "What should America be?" learn more...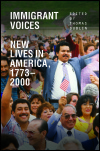 New Lives in America, 1773-2000
Author: Edited by Thomas Dublin
Pub Date: April 2014

A new edition of the classic collection of writings by immigrants to the U.S. learn more...


Author: Edited by Nilda Flores-González, Anna Romina Guevarra, Maura Toro-Morn, and Grace Chang
Pub Date: August 2013

Interdisciplinary perspectives on an underrepresented labor force learn more...


Yiddish and Italian Anarchism in America
Author: Kenyon Zimmer
Pub Date: July 2015

The worlds that anarchists left behind, the worlds in which they lived, and the worlds they strove to create learn more...


Author: Maura Stanton
Pub Date: July 2008

A poetic exploration of the power of human imagination learn more...


Enduring the South African War
Author: John Boje
Pub Date: November 2015

Everyday life under martial law during the Anglo-Boer War learn more...


The Intersection of Race and Feminist Politics in All-Black Male Schools
Author: Keisha Lindsay
Pub Date: July 2018

Antifeminist and antiracist currents within an education reform movement learn more...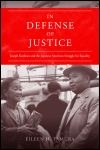 Joseph Kurihara and the Japanese American Struggle for Equality
Author: Eileen H. Tamura
Pub Date: October 2013

A bold leader of the resistance during the incarceration of Japanese Americans learn more...


Conversations with Composers in the United States
Author: Jennifer Kelly
Pub Date: Cloth: 2013; Paper: October 2014

Women's voices on musical composition, creativity, and gender learn more...


Page:
1
2
3
4