Page:
1
2
3
4
5
Browse by Title - L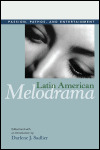 Passion, Pathos, and Entertainment
Author: Edited and with an Introduction by Darlene J. Sadlier
Pub Date: September 2009

The first book to consider cinematic and televisual melodrama in a broad Latin American and U.S. Latino context learn more...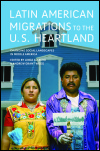 Changing Social Landscapes in Middle America
Author: Edited by Linda Allegro and Andrew Grant Wood
Pub Date: Cloth: 2013; Paper: February 2019

New perspectives on Latin American migration to the interior United States learn more...


Author: Edited by Javier F. León and Helena Simonett
Pub Date: August 2016

A multidimensional overview of an expanding world music phenomenon learn more...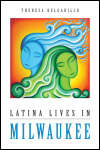 Author: Theresa Delgadillo
Pub Date: November 2015

The voices of Latina women leaders in a unique moment and place in the history of the Midwest learn more...


Author: Edited by Omar Valerio-Jiménez, Santiago Vaquera-Vásquez, and Claire F. Fox Afterword by Frances R. Aparicio
Pub Date: July 2017

The Latina/o experience in a changing Midwest learn more...


Author: Edited by Mérida M. Rúa
Pub Date: March 2010

Highlighting the influential work of a pioneering Latina ethnographer learn more...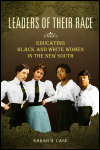 Educating Black and White Women in the New South
Author: Sarah H. Case
Pub Date: October 2017

How two schools prepared women to modernize and reunify the South learn more...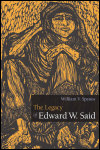 Author: William V. Spanos
Pub Date: January 2009

Preserving and honoring the intellectual voice that spoke with the urgency, generosity, and grace of the best of humanity learn more...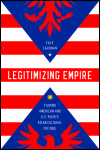 Filipino American and U.S. Puerto Rican Cultural Critique
Author: Faye Caronan
Pub Date: June 2015

How two colonial narratives complicate the mythology of U.S. exceptionalism learn more...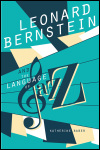 Author: Katherine Baber
Pub Date: March 2019

Shaping jazz into symphonies and show tunes—only in America learn more...


Page:
1
2
3
4
5