Page:
1
2
3
4
5
Browse by Title - L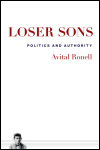 Author: Avital Ronell
Pub Date: Cloth: 2012; Paper: September 2013

A chip off the old block, and a disastrous chip on the shoulder learn more...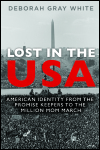 American Identity from the Promise Keepers to the Million Mom March
Author: Deborah Gray White
Pub Date: April 2017

Why Americans marched into the new millennium learn more...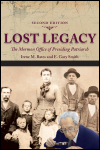 The Mormon Office of Presiding Patriarch
Author: Irene M. Bates and E. Gary Smith
Pub Date: February 2018

An expanded edition of the award-winning history, with new material by E. Gary Smith learn more...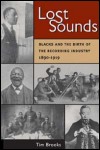 Blacks and the Birth of the Recording Industry, 1890-1919
Author: Tim Brooks
Pub Date: Cloth: 2004; Paper: 2005

Biographies of the first African-American recording stars, and how they succeeded against tremendous odds learn more...



Author: Leta E. Miller and Fredric Lieberman
Pub Date: June 2006

An innovator's life, works, and place in the history of twentieth-century American music learn more...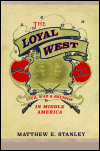 Civil War and Reunion in Middle America
Author: Matthew E. Stanley
Pub Date: February 2017

How an American borderland broke apart and pulled back together learn more...


American Countersubversion from World War I to the McCarthy Era
Author: Alex Goodall
Pub Date: December 2013

The turbulent history of American political repression learn more...


The Essential Speeches and Sermons
Author: Lucretia Mott Edited by Christopher Densmore, Carol Faulkner, Nancy Hewitt, and Beverly Wilson Palmer
Pub Date: April 2017

An invaluable collection of the iconic reformer's words and works learn more...


American Mob Violence Outside the South
Author: Edited by Michael J. Pfeifer
Pub Date: March 2013

Lynching as a national phenomenon learn more...


Page:
1
2
3
4
5