Page:
1
2
3
4
5
6
7
Browse by Title - M
Author: Edited by Jonathan Bell and Timothy Stanley
Pub Date: Cloth: 2012; Paper: March 2014

Taking the pulse of the left in contemporary politics learn more...


Mormons, Miners, and Southern Paiutes
Author: W. Paul Reeve
Pub Date: April 2007

Exploring the cultural interactions on the southern rim of the Great Basin in the last half of the nineteenth century learn more...


John Philip Sousa's Washington Years, 1854-1893
Author: Patrick Warfield
Pub Date: Cloth: 2013; Paper: February 2016

The legendary bandleader's early career and rise to fame learn more...


Mobilizing U.S. News Audiences
Author: Anthony M. Nadler
Pub Date: July 2016

The peril and promise of giving 'em what they want learn more...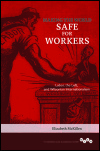 Labor, the Left, and Wilsonian Internationalism
Author: Elizabeth McKillen
Pub Date: November 2013

Labor's contentious response to Woodrow Wilson's international agenda learn more...


Author: Ernesto Galarza Edited by Armando Ibarra and Rodolfo D. Torres
Pub Date: Cloth: 2013; Paper: February 2017

The key works of the Latino labor activist and scholar learn more...


The Life and Songs of Harold Arlen
Author: Walter Rimler
Pub Date: March 2015

Following the master songsmith along the Great White Way and the Yellow Brick Road learn more...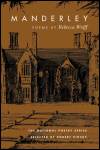 Author: Rebecca Wolff
Pub Date: November 2001

learn more...


Working-Class Masculinities in the American Heartland
Author: Stephen Meyer
Pub Date: April 2016

Grinding out new ideas of masculinity in the twentieth century learn more...


Author: David Wagoner
Pub Date: June 2008

Perceptive verses infused with vitality and wry wit learn more...


Page:
1
2
3
4
5
6
7