Page:
1
2
3
4
5
6
7
Browse by Title - R
Author: Jonathan R. Eller
Pub Date: September 2014

The second volume of the authoritative biography learn more...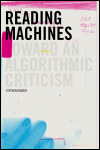 Toward an Algorithmic Criticism
Author: Stephen Ramsay
Pub Date: December 2011

Rethinking digital literary criticism by situating computational work within the broader context of the humanities learn more...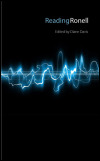 Author: Edited by Diane Davis
Pub Date: July 2009

A scintillating exploration of the responsibility of reading in Avital Ronell's work learn more...


Identity, Belonging, and South Asian American Community
Author: Tamara Bhalla
Pub Date: October 2016

Discovering authenticity and identity in a book club learn more...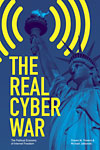 The Political Economy of Internet Freedom
Author: Shawn M. Powers and Michael Jablonski
Pub Date: April 2015

How the freedom-to-connect movement aids Western hegemony learn more...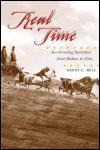 Accelerating Narrative from Balzac to Zola
Author: David F. Bell
Pub Date: December 2004

Speed began transforming social perceptions even before the expansion of the railroad, and the realist novel portrays and is structured by the effects of the perceptions of speed in the exchange of information and in the moving of people. learn more...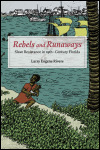 Slave Resistance in Nineteenth-Century Florida
Author: Larry Eugene Rivers
Pub Date: Cloth: 2012; Paper: August 2013

A comprehensive investigation of slave escape in antebellum Florida learn more...


Indian Music, Media, and Social Mobility
Author: Stefan Fiol
Pub Date: October 2017

The clash of music and the modern world in an emerging Indian state learn more...


Voices of the Independent Rock 'n' Roll Pioneers
Author: John Broven
Pub Date: Cloth: 2009; Paper: 2010

A widely acclaimed history of the creative trailblazers of the independent rock 'n' roll record industry learn more...


Democracy, Place, and Global Justice
Author: Herbert Reid and Betsy Taylor
Pub Date: March 2010

An empowering application of critical social and ecological theory learn more...


Page:
1
2
3
4
5
6
7