Page:
1
2
3
4
5
6
7
Browse by Title - R
Democracy, Place, and Global Justice
Author: Herbert Reid and Betsy Taylor
Pub Date: March 2010

An empowering application of critical social and ecological theory learn more...



American Film Noir in the 1950s
Author: Robert Miklitsch
Pub Date: January 2017

A tour-de-force look at noir's forgotten decade learn more...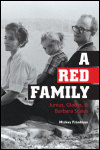 Junius, Gladys, and Barbara Scales
Author: Mickey Friedman
Pub Date: February 2009

The searing memoir of an American communist family learn more...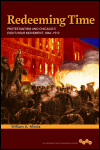 Protestantism and Chicago's Eight-Hour Movement, 1866-1912
Author: William A. Mirola
Pub Date: January 2015

The role clergy played and didn't play in one of organized labor's greatest victories learn more...


Television after the Network Era
Author: Amanda D. Lotz
Pub Date: July 2006

The complex causes and effects of television's changing portrayal of women learn more...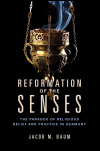 The Paradox of Religious Belief and Practice in Germany
Author: Jacob M. Baum
Pub Date: November 2018

The triumph of sensual worship after the Protestant Reformation learn more...


Author: Ethelene Whitmire
Pub Date: Cloth: 2014; Paper: August 2015

The life of a groundbreaking librarian and Harlem Renaissance figure learn more...


The Progressive Movement, the Class Problem, and the Origins of Modern Liberalism
Author: Shelton Stromquist
Pub Date: January 2006

On the Progressive myth of a classless society learn more...


The Cultural Politics of Late Socialism
Author: Ka-ming Wu
Pub Date: November 2015

An eye-opening study of an evolving culture and society within contemporary China learn more...


Women's Magazines in the Digital Age
Author: Brooke Erin Duffy
Pub Date: January 2014

The evolution of the women's magazine in an era of media convergence learn more...


Page:
1
2
3
4
5
6
7