Page:
1
2
3
4
5
6
7
Browse by Title - R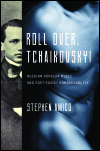 Russian Popular Music and Post-Soviet Homosexuality
Author: Stephen Amico
Pub Date: Cloth: 2014; Paper: September 2017

Sex, the body, and pop music in modern urban Russia learn more...


Sport, Community, and Identity
Author: Edited by Daniel A. Nathan
Pub Date: May 2013

Civic pride and personal identity in local sports teams learn more...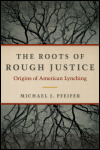 Origins of American Lynching
Author: Michael J. Pfeifer
Pub Date: Cloth: 2011; Paper: January 2014

A social history of the emergence of lynching in America learn more...



American and British Folk Music in the 1950s
Author: Ronald D. Cohen and Rachel Clare Donaldson
Pub Date: October 2014

Comparing the impact of the folk revival on each side of the Atlantic learn more...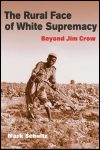 Author: Mark Schultz
Pub Date: 2007

The surprising realities of rural race relations during the Jim Crow era learn more...


Page:
1
2
3
4
5
6
7