Page:
1
2
3
4
5
6
7
8
9
10
Browse by Title - S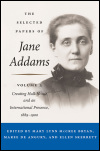 vol. 3: Creating Hull-House and an International Presence, 1889-1900
Author: Jane Addams Edited by Mary Lynn McCree Bryan, Maree de Angury, and Ellen Skerrett
Pub Date: March 2019

From neophyte to icon in eleven incredible years learn more...


Volume 4: 'Round the World for Birth Control, 1920-1966
Author: Margaret Sanger Edited by Esther Katz
Pub Date: November 2016

Implementing a global vision of contraceptive access and women's rights learn more...


Why Americans Keep Reading Them
Author: Sandra K. Dolby
Pub Date: Cloth: 2005; Paper: 2008

Understanding instead of lamenting the popularity of self-help books learn more...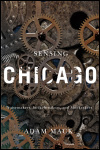 Noisemakers, Strikebreakers, and Muckrakers
Author: Adam Mack
Pub Date: June 2015

Urban history from amidst the oleaginous perfume, greasy exudations, and black froth of a growing metropolis learn more...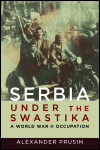 A World War II Occupation
Author: Alexander Prusin
Pub Date: July 2017

Acquiescence, collaboration, and resistance in WWII Serbia learn more...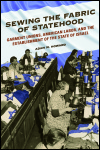 Garment Unions, American Labor, and the Establishment of the State of Israel
Author: Adam M. Howard
Pub Date: December 2017

Tailoring a movement dedicated to the idea of a Jewish homeland learn more...


Girls and Sex Education before the 1960s
Author: Susan K. Freeman
Pub Date: July 2008

An informed perspective on sex education in the 1940s and 1950s learn more...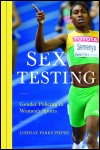 Gender Policing in Women's Sports
Author: Lindsay Parks Pieper
Pub Date: May 2016

An epic and overlooked story of female participation in the Olympic Games learn more...


Author: Erica Lorraine Williams
Pub Date: December 2013

How sexism, racism, and socio-economic inequality interact in the Brazilian sex industry learn more...


Black Women in New York City's Underground Economy
Author: LaShawn Harris
Pub Date: April 2016

How the underground economy helped African American women rise above learn more...


Page:
1
2
3
4
5
6
7
8
9
10