Page:
1
2
3
4
5
6
7
8
9
Browse by Title - S
Author: Regina F. Bendix, Kilian Bizer, and Dorothy Noyes
Pub Date: April 2017

The essential guide for planning and cultivating interdisciplinary research learn more...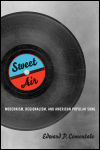 Modernism, Regionalism, and American Popular Song
Author: Edward P. Comentale
Pub Date: April 2013

Finding meaning in the clash of modern life and local, rural musical culture learn more...


High School Basketball in Illinois
Author: Taylor H. A. Bell
Pub Date: October 2004

The first comprehensive history of high school basketball in Illinois learn more...


Author: Edited by Warren R. Hofstra
Pub Date: September 2013

A cultural history of the first female legend of country music learn more...


Migrant Labor, Industrial Agriculture, and Imperial Politics
Author: Kathleen Mapes
Pub Date: June 2009

Amid America's sugar industry, a bitter debate over imperialism and immigration learn more...


Reinventing the Postindustrial City
Author: Edited by Paul Hardin Kapp and Paul J. Armstrong
Pub Date: Cloth: 2012; Paper: August 2015

Revitalizing Rust Belt cities into vibrant urban centers learn more...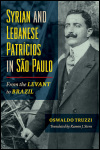 From the Levant to Brazil
Author: Oswaldo Truzzi
Pub Date: September 2018

The untold story of a Brazilian immigrant community learn more...


Page:
1
2
3
4
5
6
7
8
9