Page:
1
2
3
4
5
6
Browse by Title - W
Author: Melanie Susan Gustafson
Pub Date: November 2001

Accessibly written, Guftason makes it clear that women were involved in politics before obtaining the vote, not just as nonpartisan members of gender-specific voluntary organizations (as many have shown), but also as party activists (as few have shown). learn more...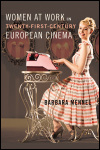 Author: Barbara Mennel
Pub Date: February 2019

Europe's working women in film fantasy and sobering reality learn more...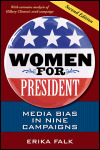 Media Bias in Nine Campaigns
Author: Erika Falk
Pub Date: February 2010

An updated analysis of gender bias in press coverage of presidential campaigns, now including Hillary Clinton's 2008 bid learn more...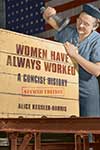 Author: Alice Kessler-Harris
Pub Date: October 2018

Updating the foundational book on women at work learn more...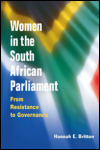 From Resistance to Governance
Author: Hannah Evelyn Britton
Pub Date: August 2005

The play-by-play account of how South African women gained national office, secured constitutional protection, and won legislative reform learn more...


From Courtyard to Conservatory
Author: Tanya Merchant
Pub Date: August 2015

Music's role in constructing gendered national identity learn more...


Civic Activism after Hurricane Katrina
Author: Emmanuel David
Pub Date: October 2017

New alliances, Southern culture, and the resurrection of New Orleans learn more...


Reading the Qur'an in Indonesia
Author: Pieternella van Doorn-Harder
Pub Date: November 2006

The surprising work of women in, on, and through Islam learn more...


Music, Biography, Identity
Author: Edited by Ruth Hellier
Pub Date: Cloth: 2013; Paper: 2016

Ten women, ten voices, and the lives they sing learn more...


Author: Nina Baym
Pub Date: Cloth: 2011; Paper: September 2012

Uncovering a century of women's writing about the diverse West learn more...


Page:
1
2
3
4
5
6