Page:
1
2
3
4
5
Browse by Title - W
Civic Activism after Hurricane Katrina
Author: Emmanuel David
Pub Date: October 2017

New alliances, Southern culture, and the resurrection of New Orleans learn more...


Reading the Qur'an in Indonesia
Author: Pieternella van Doorn-Harder
Pub Date: November 2006

The surprising work of women in, on, and through Islam learn more...


Music, Biography, Identity
Author: Edited by Ruth Hellier
Pub Date: Cloth: 2013; Paper: 2016

Ten women, ten voices, and the lives they sing learn more...


Author: Nina Baym
Pub Date: Cloth: 2011; Paper: September 2012

Uncovering a century of women's writing about the diverse West learn more...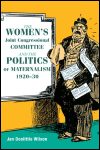 Author: Jan Doolittle Wilson
Pub Date: June 2007

The rise and fall of a feminist reform powerhouse learn more...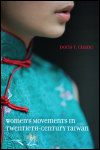 Author: Doris T. Chang
Pub Date: March 2009

The first book in English to consider feminist movements and discourses in modern Taiwan learn more...


The Dumville Family Letters
Author: Edited by Anne M. Heinz and John P. Heinz
Pub Date: March 2016

The intimate and the epic in the lives of four prairie women learn more...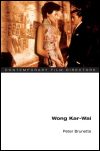 Author: Peter Brunette
Pub Date: April 2005

Exploring Wong Kar-wai's groundbreaking use of sound and visual technique to create a new form of cinema learn more...



Richard Durham, Radio, and Freedom
Author: Sonja D. Williams
Pub Date: September 2015

The life of an inventive African American media writer and tireless champion of freedom, equality, and justice learn more...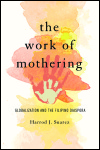 Globalization and the Filipino Diaspora
Author: Harrod J. Suarez
Pub Date: November 2017

Literature and film on Filipina women working overseas learn more...


Page:
1
2
3
4
5