Towards the end of last year the Press welcomed three new faces to the staff. Now that we are well into 2014, it's past time to introduce the new members of the Marketing, Acquisitions Editorial, and Journals departments.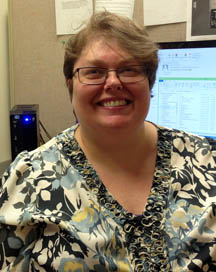 On October 4, 2013 Angela Burton joined the Press to fill the position of Rights, Permissions and Awards Manager.
Angela returns to Illinois from Indiana University Press, where she had served as a Managing Editor. Angela previously worked for the University of Illinois Press as a senior editor.
Angela is responsible for administering permissions for Press books including representing books to tv/film agents and for foreign-language translation and reprint rights. She also manages permissions requests and submits books to appropriate award competitions.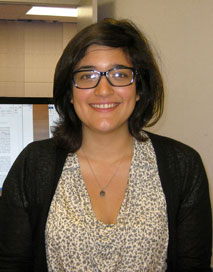 On September 30, 2013 Marika Christofides joined the Press as Assistant Acquisitions Editor.
Marika provides administrative support to Aquisitions Editor Danny Nasset and Press Director Willis Regier. She prepares and circulates information for committee discussions, coordinates peer review assesses permissions.  Marika also works with authors to finalize their submissions and prepare manuscripts for transmittal to the production department. You may also see her at scholarly meetings and conferences on behalf of the Press.
The Journals Department welcomed Production Editor Kate Kemball to the staff in November of 2013.
Kate previously worked for many years at a journal distributed by the Press, the Journal of Education Finance. Kate is responsible for nine journals including The American Journal of Psychology, a journal now in its 127th volume, and Music and the Moving Image, a new journal that explores the relationship between music and television, film, computer, cell-phone and multimedia images.