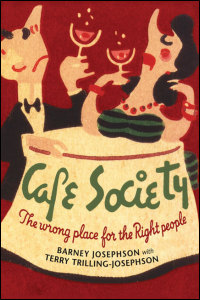 Terry Trilling-Josephson will be speaking today about Cafe Society: The Wrong Place for the Right People, the book that she wrote with her husband Barney Josephson who died in 1988. Hear her here:
-The Soundcheck program on WNYC radio, New York, 2:00-2:30 P.M.
-Barnes & Noble Lincoln Triangle/New York, in conversation with Tom Santopietro, 7:30 P.M.
If you're in New York, stop by B&N this evening and get a signed copy of her book.
Update: John Schaefer from WNYC's Soundcheck blogs about Cafe Society.