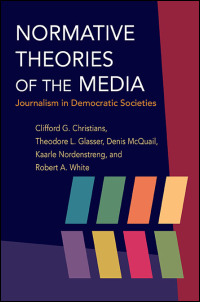 Normative Theories of the Media: Journalism in Democratic Societies by Clifford G. Christians, Theodore L. Glasser, Denis McQuail, Kaarle Nordenstreng and Robert A. White is the winner of this year's Frank Luther Mott-Kappa Tau Alpha Research Award for the best research-based book on journalism/mass communication published in 2009.
Presented annually since 1945, the award is named for Frank Luther Mott, noted historian and KTA leader.
Congratulations to the authors!