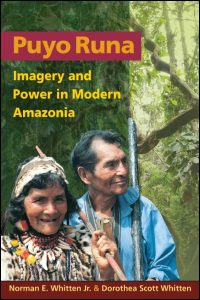 Nicholas Crowder, host of Latin America Book Review, has been very active recording author interviews and posting sounds files on the site. He recently interviewed Norman Whitten about his most recent book Puyo Runa: Imagery and Power in Modern Amazonia, and Michelle Wibbelsman, author of Ritual Encounters: Otavalan Modern and Mythic Community.
Mr. Crowder's interviews typically run between thirty and sixty minutes and provide the listener with intimate discussions on Latin American topics.
Future interviews are planned with UIP authors Billie Jean Isbell and Jonathan D. Hill.