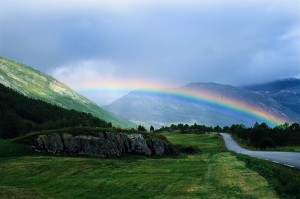 Working at a press that publishes both books and journals is great because it's a world populated with many different subjects, authors, blog posts, etc. But in the journals department, one can often seem a bit isolated from the books department (and vice-versa, I'm sure). With so much going on in both departments day-to-day, it can be difficult to keep up with the goings-on. What's that new e-book initiative all about? What's JSTOR? Then there are those wonderfully synergistic moments that completely repopulate the island of publishing. Or perhaps I just get too excited when I see UIP book authors also publishing in UIP journals. See below for my titillating examples.
In 2006, UIP published University of California, Santa Barbara professor Jane Duran's Eight Women Philosophers. Recently, Prof. Duran contributed to the Winter 2009 issue of the Journal of Aesthetic Education with an article titled "Education and Feminist Aesthetics: Gauguin and the Exotic." Prof. Duran's "Margaret Fuller and Transcendental Feminism" was subsequently published in the Spring 2010 issue of The Pluralist.
Speaking of The Pluralist, a large portion of the Fall 2010 issue will be devoted to Donna R. Gabaccia's Coss Dialogue lecture, "Nations of Immigrants: Do Words Matter?," and the response papers that were presented at this year's Society for the Advancement of American Philosophy annual meeting in Charlotte, North Carolina. A professor in the department of history at the University of Minnesota, Gabaccia has co-edited two books for UIP: Italian Workers of the World: Labor Migration and the Formation of Multiethnic States (with Fraser M. Ottanelli) in 2005 and American Dreaming, Global Realities (with Vicki L. Ruiz) in 2006.
Prof. Leta E. Miller (of UC, Santa Cruz) is also a familiar name for both books and journals. Prof. Miller co-authored, with Fredric Lieberman, Lou Harrison (2006), a book about Harrison's life, works, and his place in the history of twentieth-century American music, as well as Composing a World: Lou Harrison, Musical Wayfarer (2004). And now, Prof. Miller's article, "Elmer Keeton and His Bay Area Negro Chorus: Creating an Artistic Identity in Depression-Era San Francisco," will appear in the Winter 2010 issue of Black Music Research Journal.
I can't neglect to mention Michael Hicks, composer, professor of music at Brigham Young University, outgoing-editor extraordinaire for American Music, and author of several UIP books (Sixties Rock: Garage, Psychedelic, and Other Satisfactions [1999]; Henry Cowell, Bohemian [2002]; Mormonism and Music: A History [2003]). Word on the street is that he's working on another book project with UIP, but until that book's published, be sure to check out his swan song editorial, "The Threshing Floor," in the Winter 2010 issue of American Music (for a taste, check out Heather's blog post from June). Here's hoping that he'll pop up in UIP journals again soon.
So this blog post is getting very long. I know that I've missed many authors, many connections, but you get my point. It's fun to work with authors that you might not have gotten the chance to work with otherwise. That's why I hope that one day, my colleagues in the books department will get to work with Bill Ayers.