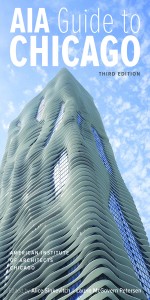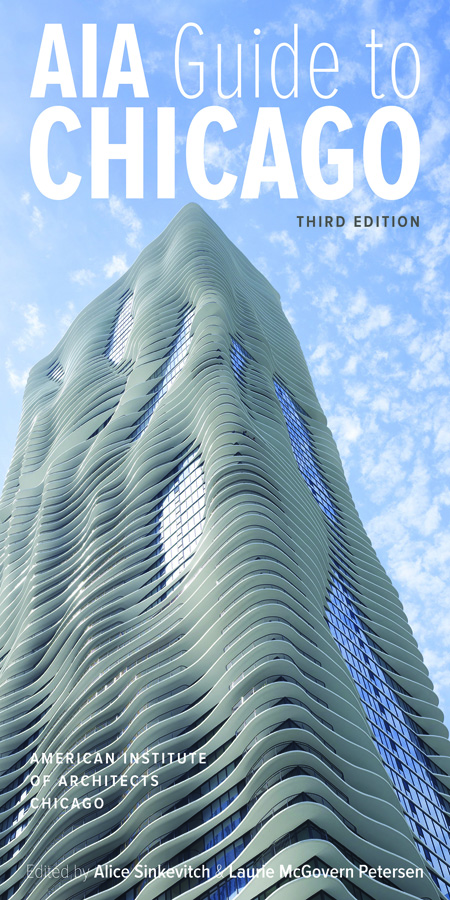 Standing 82 stories at 225 N. Columbus Drive, Chicago's Aqua was named  the Emporis Skyscraper Award "skyscraper of the year" on September 24, 2010.
This unique mixed-use residential building is featured on the cover of the AIA Guide to Chicago, Third Edition.
In the Guide Lynn Becker writes:
It took nearly half a century, but with the completion of Jeanne Gang's Aqua, the towers of Bertrand Goldberg's Marina City finally have a true rival for the kind of visual audacity that makes a building a symbol of Chicago throughout the world.
The striking "visual audacity" of the Aqua is something that is best viewed in person. The building's appearance seemingly changes as one's perspective is varied by proximity. Becker writes:
Straight on and at a distance, especially on a gray day, Aqua's unique qualities can recede into the skyline. Add light and come a little closer, and the visual engagement become almost hypnotic. The restless variability makes the building slippery to the gaze. Stand under one of its corners and look up: with no conventional grid points to visually lock onto, the surfaces of Aqua appear to be constantly in motion.
Aqua is one of many newer projects featured in the updated Third Edition of the AIA Guide to Chicago.