The Asian American Experience Series turns 25 this year! Established in 1992, this interdisciplinary series publishes scholarship of high quality in history, religion, anthropology, sociology, political science, gender studies, visual culture, and other humanities and social science disciplines. Books published in the series include monographs, edited collections, and biographies. The current Series Editors are Eiichiro Azuma, Jigna Desai, Martin Manalansan IV, Lisa Sun-Hee Park, and David K. Yoo and the acquiring editor is Dawn Durante. The latest book in the series, Disrupting Kinship by Kimberly McKee, was published in March 2019.
Check out some of the latest books in the series below and come celebrate the series with us at the New Books Reception at the Association of Asian American Studies Conference on April 25!
Transnational Politics of Korean Adoption in the United States
By Kimberly McKee
Since the Korean War began, Western families have adopted more than 200,000 Korean children. Two-thirds of these adoptees found homes in the United States. The majority joined white families and in the process forged a new kind of transnational and transracial kinship. Kimberly D. McKee examines the growth of the neocolonial, multi-million-dollar global industry that shaped these families—a system she identifies as the transnational adoption industrial complex.
Filipina Migrants and Transnational Families in the Digital Age
By Valerie Francisco-Menchavez
Valerie Francisco-Menchavez spent five years alongside a group of working migrant mothers. Drawing on interviews and up-close collaboration with these women, Francisco-Menchavez looks at the sacrifices, emotional and material consequences, and recasting of roles that emerge from family separation. She pays particular attention to how technologies like Facebook, Skype, and recorded video open up transformative ways of bridging distances while still supporting traditional family dynamics.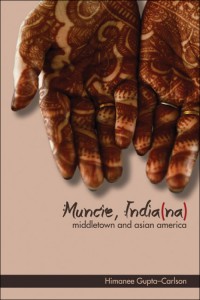 Middletown and Asian America
By Himanee Gupta-Carlson
Himanee Gupta-Carlson puts forth an essential question: what do nonwhites, non-Christians, and/or non-natives mean when they call themselves American? A daughter in one of Muncie's first Indian American families, Gupta-Carlson merges personal experience, the life histories of others, and critical analysis to explore the answers. Her stories of members of Muncie's South Asian communities unearth the silences imposed by past studies while challenging the body of scholarship in fundamental ways. At the same time, Gupta-Carlson shares personal memories and experiences that illuminate her place within the historical, political, and sociocultural currents she engages in her work.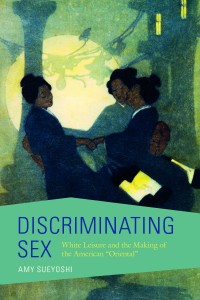 White Leisure and the Making of the American "Oriental"
By Amy Sueyoshi
Freewheeling sexuality and gender experimentation defined the social and moral landscape of 1890s San Francisco. Middle class whites crafting titillating narratives on topics such as high divorce rates, mannish women, and extramarital sex centered Chinese and Japanese immigrants in particular. Amy Sueyoshi draws on everything from newspapers to felony case files to oral histories in order to examine how whites' pursuit of gender and sexual fulfillment gave rise to racial caricatures.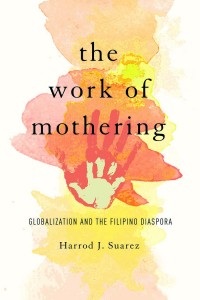 Globalization and the Filipino Diaspora
By Harrod J. Suarez
Women make up a majority of the Filipino workforce laboring overseas. Their frequent employment in nurturing, maternal jobs–nanny, maid, caretaker, nurse–has found expression in a significant but understudied body of Filipino and Filipino American literature and cinema. Harrod J. Suarez's innovative readings of this cultural production explores issues of diaspora, gender, and labor. He details the ways literature and cinema play critical roles in encountering, addressing, and problematizing what we think we know about overseas Filipina workers.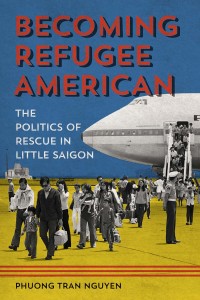 The Politics of Rescue in Little Saigon
By Phuong Tran Nguyen
Phuong Tran Nguyen examines the phenomenon of refugee nationalism among Vietnamese Americans in Southern California. Here, the residents of Little Saigon keep alive nostalgia for the old regime and, by extension, their claim to a lost statehood. Their refugee nationalism is less a refusal to assimilate than a mode of becoming, in essence, a distinct group of refugee Americans. Nguyen examines the factors that encouraged them to adopt this identity. His analysis also moves beyond the familiar rescue narrative to chart the intimate yet contentious relationship these Vietnamese Americans have with their adopted homeland.
Follow the series on Facebook: https://www.facebook.com/AAEseries/