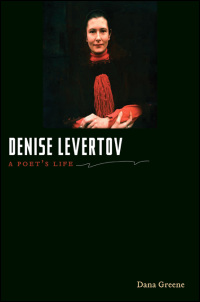 This week we officially published the new biography Denise Levertov: A Poet's Life by Dana Greene.  Levertov was born in England (October 24, 1923), published her first book of poems at age twenty-three, and moved to the United States in 1948 where she was eventually nominated to be America's poet laureate.
Her legacy is being honored with a portrait in the National Portrait Gallery's Poetic Likeness exhibition.  Author Dana Greene will talk about Denise Levertov's life (1923-1997) and sign books on October 24 (Levertov's 89th birthday) at 12:00 noon, 2nd Floor, North Wing, in front of Denise Levertov portrait.  It is free to the public.
The book has received positive early reviews from Kirkus Reviews, Library Journal, and The Washington Times.