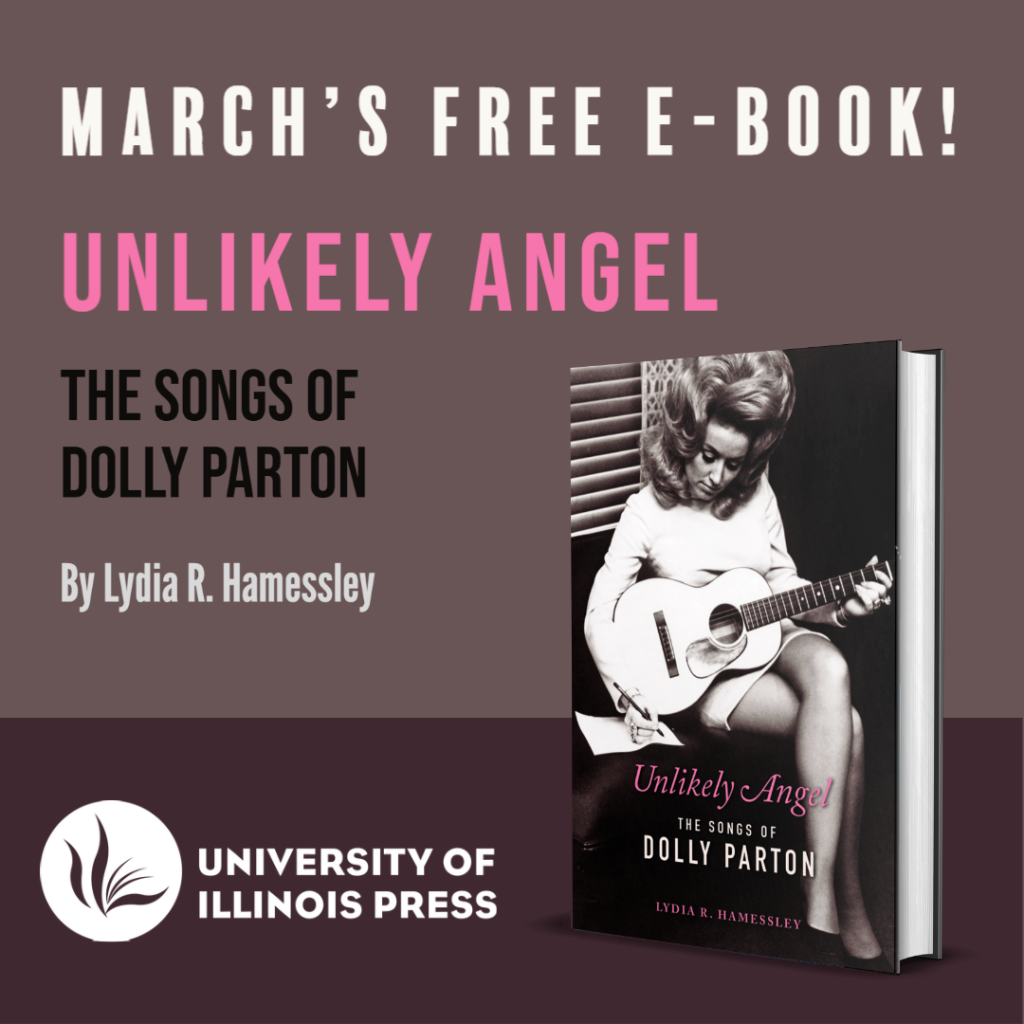 March's free e-book is here! Check out Unlikely Angel: The Songs of Dolly Parton by Lydia R. Hamessley before the month is over! 
Dolly Parton's success as a performer and pop culture phenomenon has overshadowed her achievements as a songwriter. But she sees herself as a songwriter first, and with good reason. Parton's compositions like "I Will Always Love You" and "Jolene" have become American standards with an impact far beyond country music.
Lydia R. Hamessley's expert analysis and Parton's characteristically straightforward input inform this comprehensive look at the process, influences, and themes that have shaped the superstar's songwriting artistry. Hamessley reveals how Parton's loving, hardscrabble childhood in the Smoky Mountains provided the musical language, rhythms, and memories of old-time music that resonate in so many of her songs. Hamessley further provides an understanding of how Parton combines her cultural and musical heritage with an artisan's sense of craft and design to compose eloquent, painfully honest, and gripping songs about women's lives, poverty, heartbreak, inspiration, and love.
Filled with insights on hit songs and less familiar gems, Unlikely Angel covers the full arc of Dolly Parton's career and offers an unprecedented look at the creative force behind the image.
Sign up for your free ebook here.