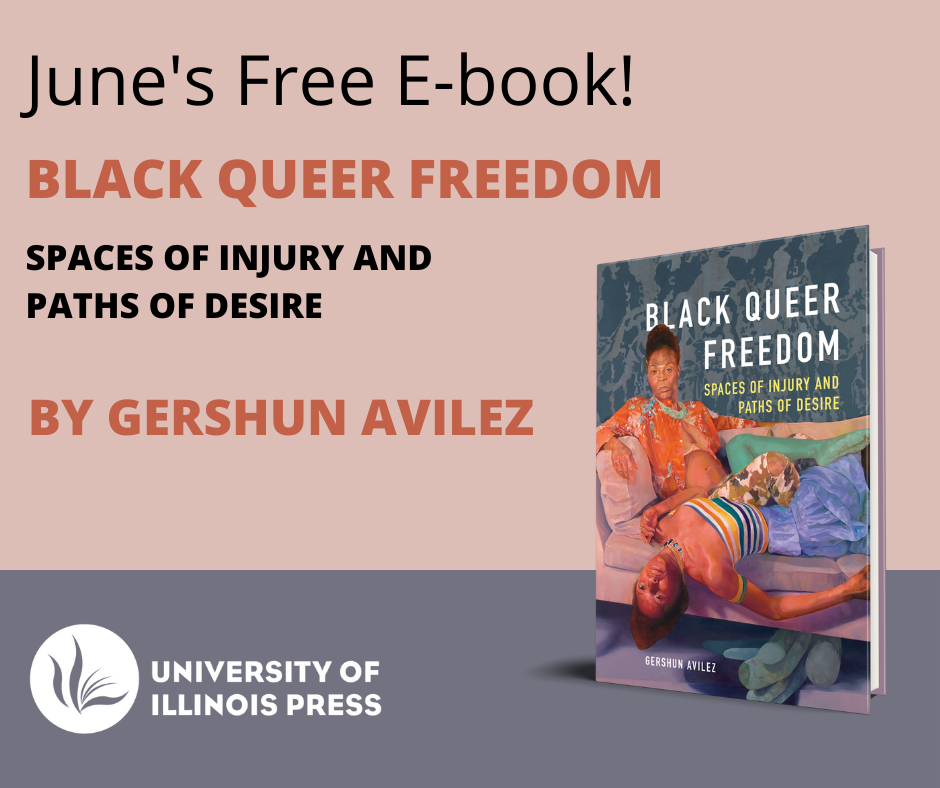 June's free ebook is here! Check out Black Queer Freedom: Spaces of Injury and Paths of Desire by GerShun Avilez before the month is over! 
Whether engaged in same-sex desire or gender nonconformity, black queer individuals live with being perceived as a threat while simultaneously being subjected to the threat of physical, psychological, and socioeconomic injury. Attending to and challenging threats has become a defining element in queer black artists' work throughout the black diaspora. GerShun Avilez analyzes the work of diasporic artists who, denied government protections, have used art to create spaces for justice. He first focuses on how the state seeks to inhibit the movement of black queer bodies through public spaces, whether on the street or across borders. From there, he pivots to institutional spaces–specifically prisons and hospitals–and the ways such places seek to expose queer bodies in order to control them. Throughout, he reveals how desire and art open routes to black queer freedom when policy, the law, racism, and homophobia threaten physical safety, civil rights, and social mobility.
Sign up for your free ebook here.