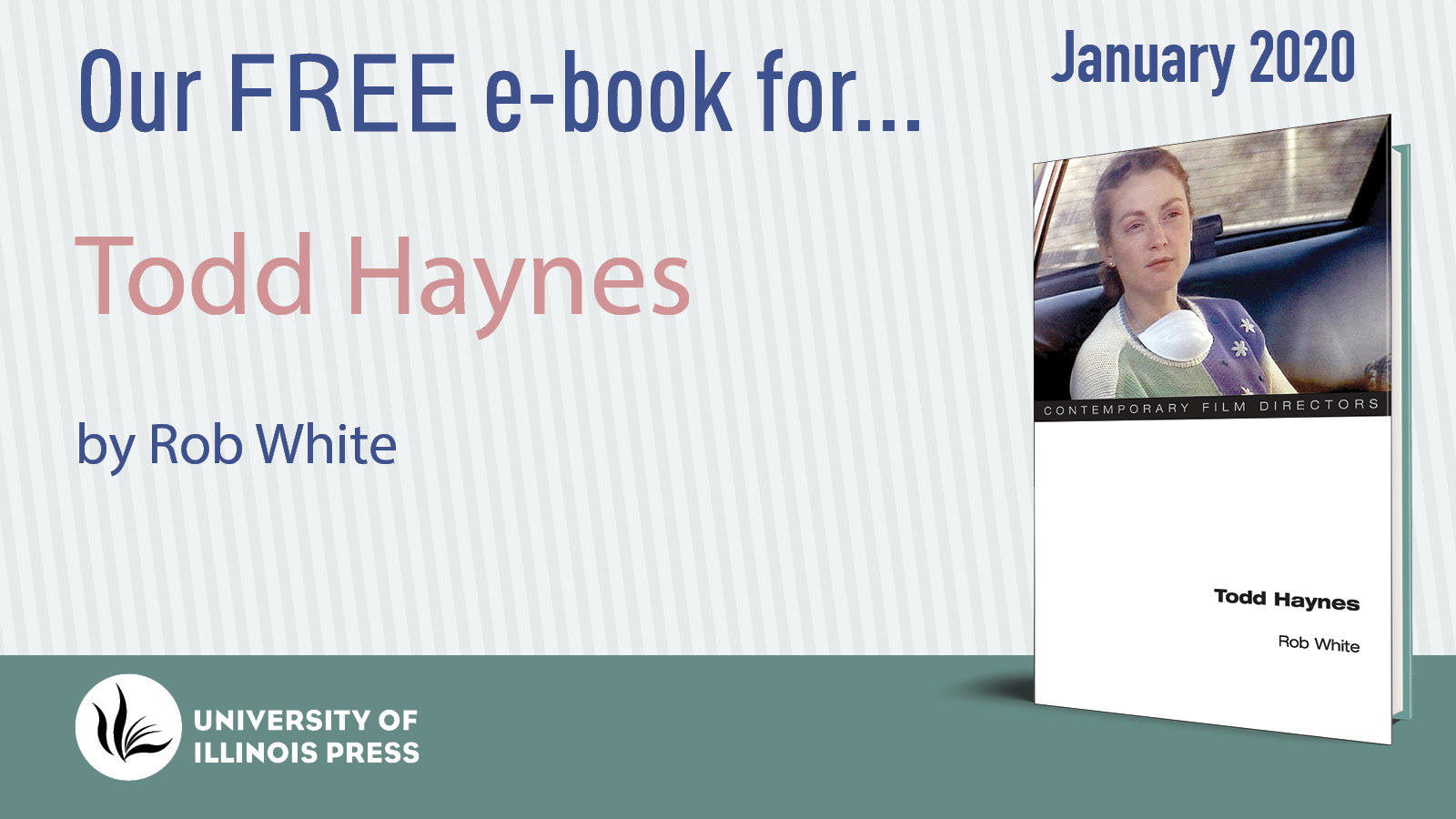 Get started on those new year's resolutions to read more books with our January ebook giveaway! This month, we're giving away Todd Haynes by Rob White in our Contemporary Film Directors Series.
Haynes most recently directed Dark Waters (2019) and Carol (2015). Rob White's highly readable book, which includes a major new interview with Haynes, is the first comprehensive study of the director's work. Special attention is paid to the fascination with music culture (from the Carpenters to glam rock) and to the rich pattern of allusions to, or affinity with, predecessor filmmakers (Fassbinder, Ophuls, Sirk, and many more). But White's chief concern is the persistence of a queer impulse to explore social coercion and the possibility that there may be some way of escaping its cruelty.
But don't take our word for it. The reviews are in:
"An impressive mix of high and low criticism. . . . White manages his various lines of inquiry with precision and a streamlined sense of significance and packing, making this book an excellent addition to the "Contemporary Film Directors" series."–Slant Magazine
"White's book is sharp and attentive, especially when the writing is intensified by the focus on an individual frame."–Sight and Sound
"The first comprehensive study of Haynes's achievements—is a most welcome addition to film studies. Highly recommended."–Choice
"The book offers a sound account of a director who remains committed to addressing the shortcomings of contemporary America."–Journal of American Culture
Still not convinced? Check out this Q&A with Rob White about the book here.
Get your copy here: http://bit.ly/JanBG