Fixing the problems in Illinois will be no easy task. But the authors of Fixing Illinois: Politics and Policy in the Prairie State want to get the wheels in motion.
The book outlines a comprehensive program of almost one hundred specific policy ideas aimed at rescuing the state from its long list of problems, including an overhaul of state pension system, broadening of the tax base to include services and reductions in rates and tackling the entrenched culture of corruption via public financing of elections, redistricting reform and other measures.
Recently J. Thomas Johnson, who co-authored Fixing Illinois with James D. Nowlan, made a number of media appearances to talk about not only the book, but how policy makers can use the ideas contained in Fixing Illinois, to get a start on turning around the problem areas of the Prairie State.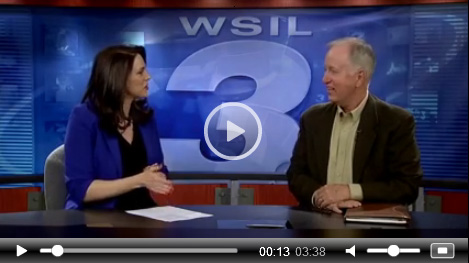 J. Thomas Johnson on WJPF radio
Author has suggestions on how Illinois can be fixed: The Southern Illinoisan