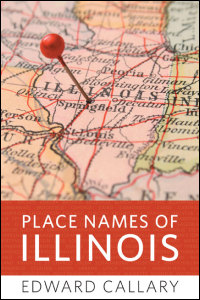 Cairo. Alexander. City (1818, 1873). Chartered in 1818 as the City and Bank of Cairo by John G. Comegys, Shadrach Bond (the first governor of the state of Illinois and the namesake of Bond County), and several others who organized a land company for the purpose of developing the southern tip of Illinois. The enterprise collapsed, and the land lay vacant until 1835, when it was reentered by the Cairo City and Canal Company. According to most sources, Comegys named the community for Cairo, Egypt, because it lies at the confluence of the Ohio and Mississippi rivers, much as Cairo, Egypt, lies along the Nile. This account is certainly plausible. For a number of years before Cairo was founded, the Mississippi River was known as the American Nile, and that may indeed have inspired the original site owners. In 1940, however, Barry Gilbert claimed that his grandfather, Miles Gilbert, one of the incorporators of the Cairo City and Canal Company, told him that "people were mistaken in thinking that it was named Cairo because of the rivers, but that it had been named for a man who was known as 'Dr. Cairo' and who called himself Care-o" ("KI-RO?" 360). Unfortunately, a likely Dr. Cairo has yet to be found. The local pronunciation is regularly [KER o], but outside of southern Illinois one is as likely as not to hear [KAY ro] (see Egypt) (Illinois Guide; Wade, The Urban Frontier, 64). Post office established Nov. 8, 1837, as Mouth of Ohio; changed to Cairo Sept. 16, 1839.
*****
From Place Names of Illinois by Edward Callary
Better known around here as "Karo, like the syrup," Cairo is one of those place-names that can completely confuse visitors from near and far. Paducah, KY, is ever-so-slightly north of east.