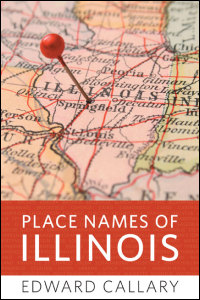 My hometown!
Park Forest. Cook, Will. Founded in 1946 as a residential community for returning veterans of World War II by Carroll F. Sweet and American Community Builders. The name was coined by Sweet, who, although recognizing that Forest Park was an existing Chicago suburb, reportedly remarked, "Just because there's already a Forest Park doesn't mean there can't be a Park Forest." The name was to have been temporary and used primarily for administrative purposes. In 1948, when a permanent name was discussed, suggestions included Westlyn, Brynhurst, Sauk Park, and Indianwood, the name of the golf course on which the community was built. Park Forest was the overwhelming choice, and the name was made permanent by a formal vote in 1950 (Randall, America's Original GI Town, 87—88, 116).
*****
Special south suburban bonus entry:
Ford Heights. Cook. Village (1949). In 1987 the village of East Chicago Heights renamed itself Ford Heights in an effort to attract the Ford Motor Company stamping plant that was planning to relocate from an unincorporated area of Cook County. As the mayor explained, "We thought Ford might have a tender thing in their heart for us because we changed the community over to their name." Ford, however, chose to relocate in Chicago Heights (Millenson, "Rich in Hope").
*****
From Place Names of Illinois by Edward Callary