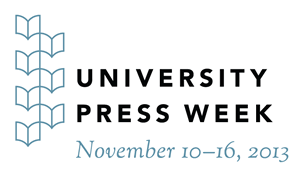 In the spirit of partnership that pervades the university press community, 37 presses have united for the AAUP's second annual blog tour during University Press Week, November 10-16.
This tour will highlight the value of university presses and the contributions they make to scholarship and our society. Individual presses will blog on a different theme each day, including profiles of university press staff members, the future of scholarly communication, subject area spotlights, the importance of regional publishing, and the global reach of university presses.
You can check out the highlights of University Press Week and the blog tour on the AAUP Digital Digest.
Also, check this UI Press blog for other updates including an interview with our Editor-in-Chief Laurie Matheson.