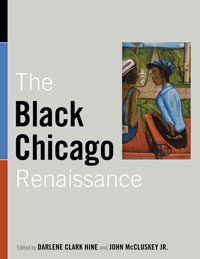 It will be a be a busy week for University of Illinois Press staff and authors.
We will be at the Association for the Study of African American Life and History (ASALH) meeting from September 26-30, in Pittsburgh, Pennsylvania. We will have authors signing books all afternoon Friday, September 28 at our booths, #19 & 20.
1:00–2:00  Jacqueline McLeod, Daughter of the Empire State: The Life of Judge Jane Bolin
2:00–3:00  Julie Gallagher, Black Women and Politics in New York City
3:00–4:00  Felix Armfield, Eugene Kinckle Jones: The National Urban League and Black Social Work, 1910-1940
4:00–5:00  Darlene Clark Hine and John McCluskey Jr., eds., The Black Chicago Renaissance
Stop by and say, "Hello!"
And as we mentioned earlier in this blog, we will be at the International Bluegrass Music Association's World of Bluegrass Week, which runs from September 24-30, 2012, in Nashville, Tennessee. Celebrate Josh Graves' 85th Birthday with Fred Bartenstein, editor of Bluegrass Bluesman, Thursday, September at 1:00 pm, University of Illinois Press Booth, #223.