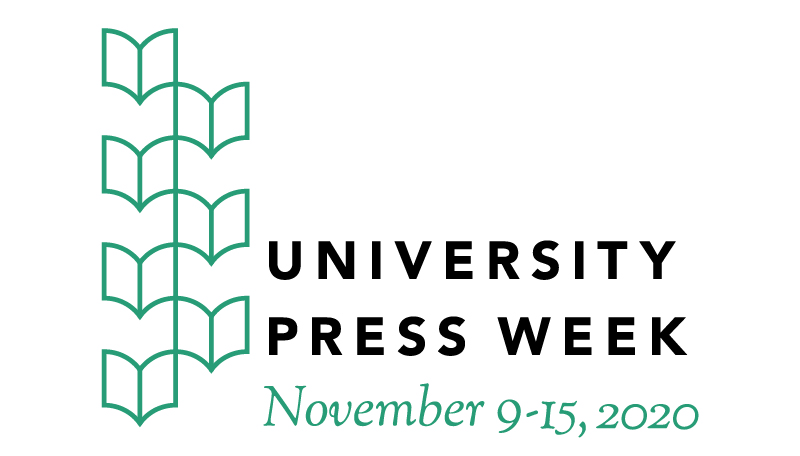 Happy University Press Week! This year's theme is "Raise UP" which emphasizes the role that university presses play in elevating authors, subjects, and whole disciplines that bring new perspectives, ideas, and voices to readers around the globe. This year for the UP Week blog tour, we wanted to give you the opportunity to get to know our acquisitions staff to honor the invaluable contribution that acquisitions editors make in the dissemination of scholarship. This week, we'll be featuring interviews with Laurie Matheson, Daniel Nasset, Alison Syring, and Ellie Hinton. Make sure to check out the other posts in the UP Week blog tour and browse the #RaiseUP gallery here.
Check out the interview with acquisitions editor Alison Syring below. She acquires books in labor and radical studies; disability studies; religion, including Mormon studies; Illinois and Midwestern history; Appalachian studies; and digital humanities. You can find interviews with the other editors here.
---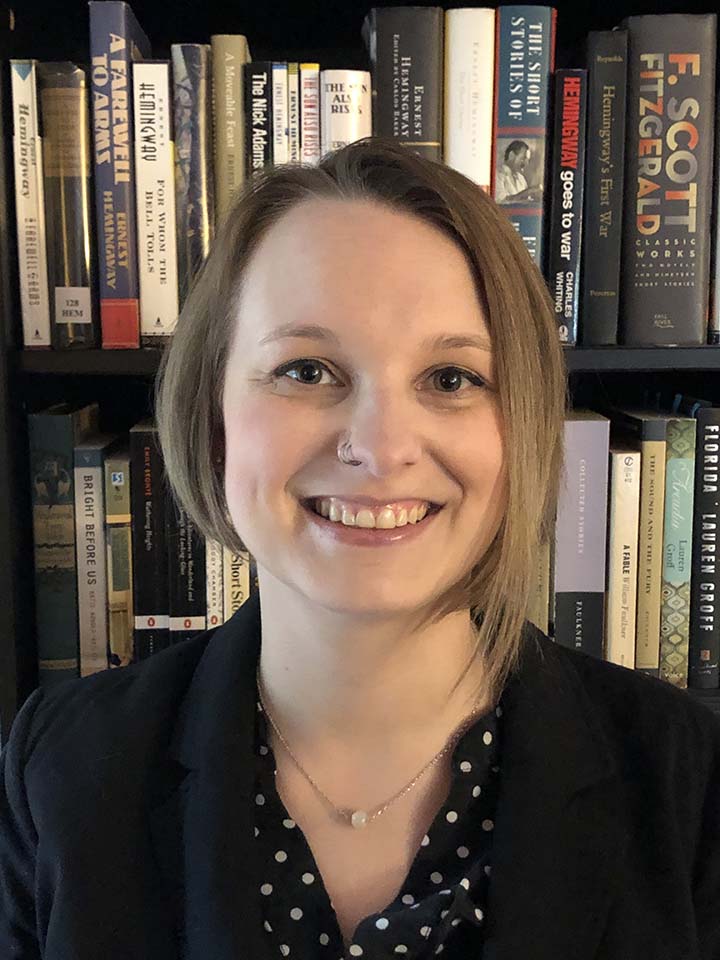 Q: How long have you been at Illinois Press and how did you get into academic publishing?
I have been at the Press for almost four years. I started in Spring 2017 as a graduate student and first 'Round-the-Press intern, which was a great experience because I was able to spend time in each department to learn what they do on behalf of scholarly books and journals. During that internship, I became very interested in books acquisitions. When an assistant acquisitions editor position opened, I applied, and I started in that role in June 2017. While assisting two editors can be a challenge, I can't imagine having entered acquisitions in any other way. I learned so much not only from performing tasks on behalf of the books my editors were acquiring, but also from watching the way they interacted with authors and colleagues.
I originally became interested in scholarly publishing through an internship I did at Rowman & Littlefield as an undergraduate, and I later worked there as a production editor. This was valuable experience, but I realized I wanted to be closer to the book's development process. As I was finishing my MFA and thinking about a career, I realized I wanted to get back toward book development, especially in scholarly publishing, because I loved being in an academic environment. I was very fortunate to be here when the Press had openings, and to learn from and develop alongside really skilled editors.
Q: What types of projects are you really excited about acquiring right now?
There is almost no field that does not excite me, which goes back to why I love acquisitions. I am able to work on everything from labor studies to Midwestern history. Some of these are fields I've always been interested in—I grew up in Illinois and I love learning about my home state—while others I only met once I started at the Press. I am naturally drawn to history projects that help readers learn more about our present moment, but that doesn't mean I only acquire twenty-first-century histories. On the contrary, I think we can learn a lot about why things are the way they are by looking at how we got here, and the projects I acquire are always showing me different ways in which that is the case. I am also excited about acquiring projects that are interdisciplinary and touch on our multiple areas of commitment. For example, we have labor studies projects that also invoke women's and gender studies or Black studies, Midwestern histories that contribute to our understanding of American religious history, and Mormon studies projects that employ ethnography. There's so much exciting work being done at the intersection of multiple humanities fields.
Q: What do you wish potential authors knew about your job or publishing?
I want authors to know that acquisitions editors are people too! (Haha.) Speaking for myself, I want authors to see me as approachable. I love talking about projects at any stage, even before you have your project completely fleshed out. Based on my experience and conversations I've had, it seems like graduate students don't have a lot of support in navigating publishing a book project, likely because they are so focused on filing their dissertation—rightly so!—and then they are done. Publishing a book is really the endeavor of a scholar, but many early-career scholars also don't have opportunities to learn how to navigate scholarly publishing as an author, beyond maybe the anecdotal. I very much want to help fill that void. I endeavor to break down the "gatekeeping" mentality and connect with authors as people and scholars. I hope I get to acquire some of their books along the way.
Q: Of the many projects you've been involved with at the Illinois Press, do you have any favorites or any that are most memorable?
I still remember the very first book I worked on at Illinois: Ugly Differences: Queer Female Sexuality in the Underground by Yetta Howard. I remember working on pre-production tasks for this book and then seeing it at NWSA the next year, which was really exciting. I also worked on To Live Here, You Have to Fight: How Women Led Appalachian Movements for Social Justice by Jessica Wilkerson, which won the Gutman Award in 2015, and has gone on to be a finalist for OAH's Mary Nickliss Prize and an honorable mention for the Philip Taft Labor History Book Award. This book really excited me about labor history because, like so many of our titles, it combined labor history with other commitments, like women's and gender studies and Appalachian studies. Jessie Wilkerson is also just such a smart young scholar, and I feel privileged to get to work with authors like this through the Gutman Award. I am also really excited about Technology and the Historian: Transformations in the Digital Age by Adam Crymble, which will be out in April 2021. This is the first title for which I served as acquisitions editor in the Topics in the Digital Humanities series, and this is a fascinating account of how technology has changed the history discipline over time.
Q: How would you describe the current role and mission of the university press community?
I think now more than ever we need to support scholars who have been marginalized, and I'm challenging myself to think of this in very broad terms. This includes scholars who have been excluded from the academy based on race, gender, and identity, but also scholars who may have disabilities, which is an aspect of diversity that is sometimes dropped from the conversation. Especially as an acquiring editor of a disability history series, I challenge myself to see diversity and inclusion broadly, and bring that vision to all of my lists.
I mentioned early-career scholars above, but I think there are also issues of marginalization for scholars who don't meet certain stereotypes. For example, a typical scholarly publisher wants to acquire books by those who have graduated from prestigious universities and who have secured jobs at prestigious universities. But the reality is, there is great work coming from those at regional universities and community colleges, not to mention independent or nontraditional scholars. As the tenure track becomes less secure in social science and humanities fields, the fields in which Illinois predominantly publishes, we need to think about our scholars' identity more broadly and work to support scholars across academia and beyond.
Q: In your view, what defines the type of books that the Illinois Press publishes? What sets the UI Press apart from the other presses within the AUPresses community?
I like to think of our books as engaging and rigorous across the board. Whether we are publishing a trade title for a general audience, or a scholarly monograph for a college classroom, I think we set a high bar for books to engage critically with their topics. We employ a rigorous peer review process, even for trade titles in which the process might look a little bit different. We spend a lot of time on the front end, in the press, interrogating projects to make sure they fit with this vision. I want to work at a press where I am proud not only of the titles that I acquire, but also of the titles that my colleagues acquire. I am always inspired when Laurie brings another music title to the table, from a blues memoir to a music theory text. The same goes for the Danny's diverse acquisitions in film and media studies, sports, and Chicago politics.
Q: What do you do in your spare time (if you have any)?
Indeed I do not have a lot of spare time! I do love to read, whether that be book manuscripts, fiction, or children's books. I am a huge Ernest Hemingway fan from my lit major days, but I also love anything by Lauren Groff. Since having my daughter, and thus losing some of my book-reading time, I really enjoy audiobooks and podcasts. I tend to be a homebody and love spending time with my husband and our toddler daughter, as well as family spread out from the Midwest to the Mid-Atlantic. We love doing things around Central Illinois, like visiting Curtis Orchard or going for walks at the Urbana Arboretum or Allerton Park. I have to admit I also love some Netflix! I am especially enjoying the latest season of the Great British Baking Show.