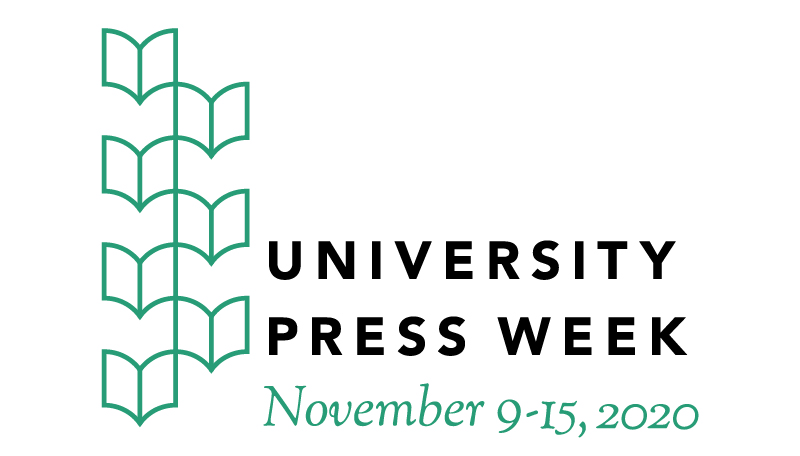 Happy University Press Week! This year's theme is "Raise UP" which emphasizes the role that university presses play in elevating authors, subjects, and whole disciplines that bring new perspectives, ideas, and voices to readers around the globe. This year for the UP Week blog tour, we wanted to give you the opportunity to get to know our acquisitions staff to honor the invaluable contribution that acquisitions editors make in the dissemination of scholarship. This week, we'll be featuring interviews with Laurie Matheson, Daniel Nasset, Alison Syring, and Ellie Hinton. Make sure to check out the other posts in the UP Week blog tour and browse the #RaiseUP gallery here.
Check out the interview with Assistant Acquisitions Editor, Ellie Hinton below. She assists Daniel Nasset and Laurie Matheson with their projects. You can find interviews with the other editors here.
---
Q: How long have you been at Illinois Press and how did you get into academic publishing?
I have been with the Illinois Press as an employee since January of this year, however, I began my stint at the Press when I was an undergraduate at Illinois. The Gender and Women's Studies department offered an internship program, and one of the organizations they offered an internship with was the Press. After I worked alongside our publicity manager, Heather Gernenz, and our previous senior acquisitions editor, Dawn Durante, for a semester I was excited to stick around!
Q: What types of projects do you enjoy working on the most?
Honestly, it depends on the week. There are some weeks that I am sure you could catch me saying I couldn't stand to look over another permission, and other weeks that I appreciate the opportunity to completely focus in on such a detail-oriented task during the day. Every title and every author has different needs, and I thrive when I am adapting to each project and problem solving as we move forward.
Q: What do you wish potential authors knew about your job or publishing?
As an assistant editor, in a week's time I can go from being virtually clueless about a project, to being one of, if not the most, informed individuals at the press about the status of a project. It never ceases to amaze me.
Q: Of the many projects you've been involved with at the Illinois Press, do you have any favorites or any that are most memorable?
           One opportunity that stands out from my internship was working on Jillian Baez's book, In Search of Belonging: Latinas, Media, and Citizenship in the spring of 2018. At the time I was taking a course called Sex and Gender in Popular Media with Professor Valdivia and she mentioned Baez's work, as Jillian Baez had been a student of hers. A few weeks later I was assigned to work on her book. It reminds me how small of a world scholarly publishing can be.
Q: How would you describe the current role and mission of the university press community?
We aim to produce the highest quality scholarship we can to help continually advance our knowledge and hopefully, with that, the human condition. We advocate for our scholars and their scholarship every step along the way, appreciating what their curiosity can set in motion.
Q: What do you do in your spare time (if you have any)?
I spend a lot of time catering to the demands of my dog, Winston, and my cat, Dennis. I love to stay active so you can often find me spending time outside, practicing yoga, or lifting weights. I am trying to improve my green thumb. Lately I have been getting pretty excited about my orchids!