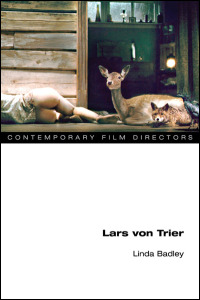 Justus Nieland and Jennifer Fay are delighted to serve as the new editors of Illinois's Contemporary Film Directors series. James Naremore is a tough act to follow. Jim has created a terrific series that offers an unusual combination of scholarly ambition and accessible, informed commentary on contemporary films. As editors, Nieland and Fay plan to build upon this foundation by publishing informed, incisive, and inventive work by established film scholars and critics. Quality of writing will be a top priority.
Professors Nieland and Fay also want to use the series as a platform for emerging new voices in the fields of film and media studies. They plan to target scholars and critics who can provide innovative monographs informed by their cutting-edge research interests, and accessible to a general, cinephilic readership. They hope to widen the global range of directors covered in the series, and to offer a balance of major narrative cinema auteurs and less well-known documentary and experimental filmmakers shaping the contemporaneity of filmmaking today. Their goal is to enliven our sense of what counts as "contemporary" filmmaking by considering it in dialogue with living film movements, key conceptual debates in film and media studies, and film historiography of the present.
Justus Nieland is Associate Professor of English at Michigan State University, where he also teaches in the Film Studies Program. He is the author of Feeling Modern: The Eccentricities of Public Life (Illinois, 2008) and David Lynch, forthcoming in the Illinois CFD series in 2012. His research interests lie at the intersection of literary and cinematic modernisms, the avant-garde, and film and media theory.
Jennifer Fay is Associate Professor of Film Studies and English at Vanderbilt University and, beginning in August of 2011, will be the Director of the Film Studies Program. She is the author of Theaters of Occupation: Hollywood and the Reeducation of Postwar Germany (Minnesota, 2008). Her areas of research include film theory, eco-criticism and visual culture, global film history, and critical theory.
Professors Nieland and Fay are also the co-authors of Film Noir: Hard-Boiled Modernity and the Cultures of Globalization (Routledge 2009).
*****
Daniel Nasset is Acquisitions Editor at the University of Illinois Press