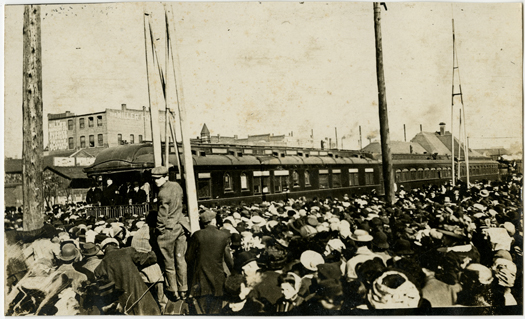 It's the last weekend before the 2012 presidential election and neither candidate has spent much time campaigning in the State of Illinois, much less in the Press' hometown of Champaign. 100 years ago William Howard Taft didn't take our vote for granted.
President William Howard Taft's campaign train, Champaign, 1912.
Snapshot photo, privately printed on postcard paper.
Taken from Picturing Illinois: Twentieth-Century Postcard Art from Chicago to Cairo (University of Illinois Press, October 2012).  Previous postcards here, here, here, and here.