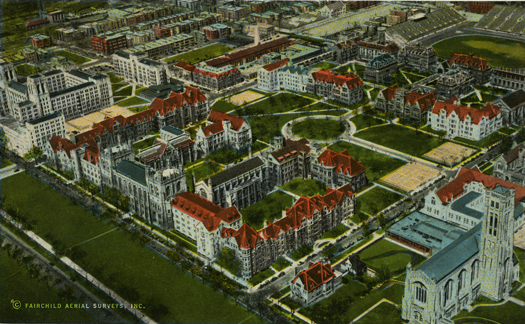 In recognition of President Obama's victory, today's featured postcard is The University of Chicago in the city's Hyde Park neighborhood.
The University of Chicago, ca. 1935. Max Rigot Selling Co., Chicago (#272); C. T. American Art. Courtesy of Curt Teich.
Taken from Picturing Illinois: Twentieth-Century Postcard Art from Chicago to Cairo (University of Illinois Press, October 2012).  Previous postcards here, here, here,  here, here, here, and here.