Jake Johnson, editor of The Possibility Machine: Music and Myth in Las Vegas, answers questions on his new book.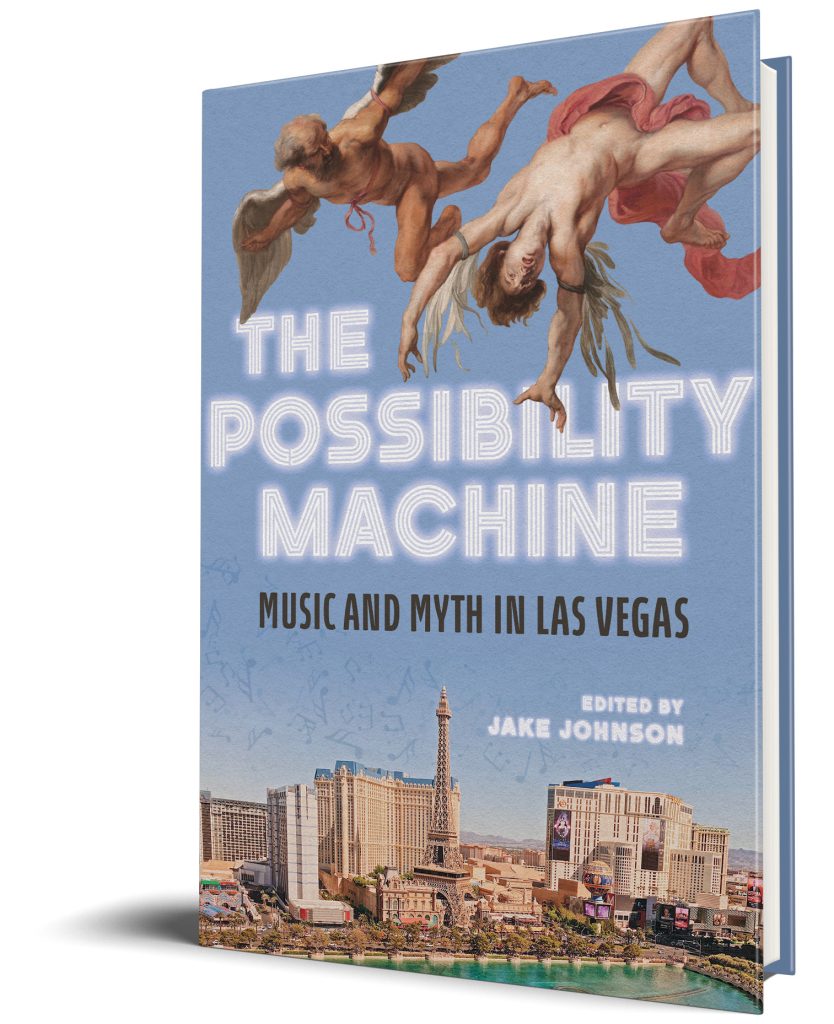 Q: Why did you decide to write this book?  
I wanted this book to do two things: first, to put Las Vegas closer to the center of our conversations about music in America and, second, to model how scholars can allow for greater possibility in their work. I'm in it for the possibility, and I hope others will see Las Vegas as a metric for how they might bring more of it into the world.
Q: What is the most interesting discovery you made while researching and writing your book?
My friends and colleagues who created fun, engaging, super smart chapters for this book hand out discovery after discovery. There's so much in this book to love and admire and drop your jaw thanks to them. But don't take my word for it!
Q: What myths do you hope your book will dispel or what do you hope your book will help readers unlearn?
I'm far more interested in better appreciating America's belief in possibility than in deconstructing it at every turn. This book is interested in how Las Vegas teaches everyday people how to hold onto and believe in their belief. I guess if there's any myth to dispel, then, it would be that the job of the intellectual is to burst bubbles. I don't think it should be. We try to make the case in this book for another approach.
Q: Which part of the publishing process did you find the most interesting?
Building the index! It's a hard kind of work, and the kind of work that not everyone will find ways to appreciate or even notice, but in my experience a project doesn't reach full maturity to me until I sit down and identify, name, and map the book's conceptual ingredients through an index. It's remarkably clarifying and surprisingly satisfying. Pity it has to come at the tail end of the publishing process.
Q: What is your advice to scholars/authors who want to take on a similar project?
My advice is to seek out projects that add to rather than subtract from your world. It's just better that way.
Q: What do you like to read/watch/or listen to for fun?
I listen to podcasts like The Daily or Poetry Unbound on my every day drives. On longer journeys, there's usually an episode of Weird Studies rattling about. At home, my family and I love watching and re-watching television shows (some of our favorites are The Good Place, Friends, Stranger Things, and Ted Lasso). And I am the happiest of campers when I find a beginner-friendly crossword puzzle at the back of The New Yorker.
Jake Johnson is an assistant professor of musicology at the University of Oklahoma. He is the author of Mormons, Musical Theater, and Belonging in America and Lying in the Middle: Musical Theater and Belief at the Heart of America.