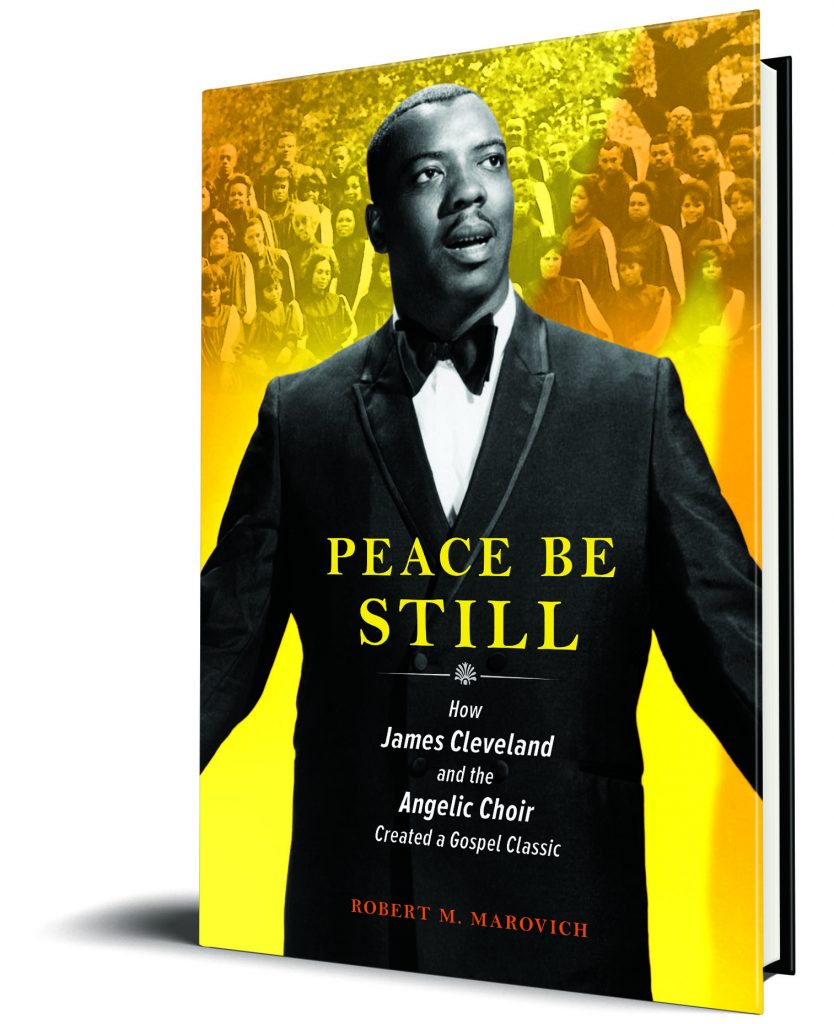 Robert M. Marovich, author of Peace Be Still: How James Cleveland and the Angelic Choir Created a Gospel Classic, answers questions on his religious influences, discoveries, and reader takeaways in his book.
Q: Why did you decide to write this book?
My decision to write Peace Be Still came after telling a friend and colleague, Rev. Dr. Stefanie Minatee, about a dream I'd had where I was present for the September 1963 recording session that produced the Peace Be Still album. Her mother was in the Angelic Choir when they recorded the album with James Cleveland, so I knew she would be amused by my dream. During our conversation, Rev. Stef suggested that the story of Peace Be Still could be turned into a book. She even offered to gather original members of the Angelic Choir for me to interview. In October 2013, I flew from Chicago to Newark, drove north to Nutley, and interviewed the choir members in the basement of the iconic First Baptist Church of Nutley, the church they helped build. The more stories I heard and the more research I conducted, the more I agreed with Rev. Stef that the making and meaning of Peace Be Still was excellent book material.
Q: Who were your biggest influences?
In addition to Rev. Stef, who encouraged me to write the book in the first place, I was influenced by the Angelic Choir members I interviewed in person and by telephone. Their enthusiasm for the project and their eagerness to share their experiences with me were inspirational. A particular nod goes to Angelic Choir alumnus and musician Robert Logan, whose acute memory helped answer some of the album's most elusive questions. Finally, suspecting that the book might have a home at the University of Illinois Press as part of its Music in American Life series encouraged me to press on.
Q: What is the most interesting discovery you made while researching and writing your book?
The most interesting discovery I made while researching and writing the book was identifying and interviewing the uncredited eleven-year-old female vocalist who led one of the album's selections. Gerri Griffin who sang "I Had a Talk with God" on Peace Be Still turned out to be the same Gerri Griffin who was the lead singer for the influential Voices of East Harlem community choir. As often happens with writers of non-fiction, researching one topic uncovers other intriguing stories. I became so fascinated by the Voices of East Harlem that I wrote about the group for the New York Times late last summer.
Q: What myths do you hope your book will dispel or what do you hope your book will help readers unlearn?
Besides debunking longstanding myths as to who did and didn't participate in the recording and who arranged the version of the hymn used at the session, I hope the book helps readers unlearn that "Peace Be Still" was inspired by the Civil Rights Movement. I was equally guilty of this presumption. It was my hypothesis that there was an emotional link between the September 15, 1963, bombing of the Sixteenth Street Baptist Church in Birmingham, Alabama, and the solemn mood of the recording session in Newark, New Jersey, which took place four days later. The Angelic Choir members I interviewed absolved me of that notion, stating that while they were obviously aware of the bombing, it did not govern their lives or their intentions that evening. This realization opened up far more complex avenues of exploration into the meaning and purpose of gospel music.
Q: What is the most important idea you hope readers will take away from your book?
I hope readers learn that "Peace Be Still," and indeed all African American gospel songs, carry implicit social and explicit spiritual messages. In the early 1960s, implicit social statements were not necessarily linked to individual circumstances, like a church bombing, but to the culmination of centuries of skillfully circumnavigating discrimination, exploitation, and violence. There is no better force against oppression than resilience. The message of resilience is in gospel music's DNA. So even if the Sixteenth Street Baptist Church tragedy wasn't troubling Angelic Choir members while they were recording "Peace Be Still," they weren't ambivalent about racial injustice. On the contrary, they were standing their ground against the winds and the waves of discrimination right there in Newark. An unshakable belief in Jesus as the ultimate protector sustained them through the worst storms. Sometimes in those days, the hope that gospel music provided, and the church experience in which it was part, were all anyone had to hang onto. It's still true today.
Q: What do you like to read/watch/or listen to for fun?
I love all types of music, but nothing puts a bigger smile on my face than vocal group harmony (aka doo-wop) of the 1950s and early 1960s. The tightness of the harmonies, the simple and beautiful melodies, and the raw talent of the singers are pure bliss! I also enjoy listening to the 100 LPs that comprise the New World Recorded Anthology of American Music, a veritable encyclopedia on vinyl released in the late 1970s. It took me several years to collect them all (thank goodness for Discogs!) As far as reading is concerned, I am currently reading books on R&B and blues music and the music industry in preparation for my next book, and reviewing new music titles for the Association for Recorded Sound Collections (ARSC) Journal. I reserve weekends for reading about American history. I've read several historical surveys thus far and am now diving into books on more detailed aspects of American history. At present I'm reading The Great Improvisation by Pulitzer Prize-winning historian Stacy Schiff. She writes about Benjamin Franklin's assignment in France to raise money, materials, and troops to aid the Revolutionary War. France's alliance with the U.S. ultimately led to American independence.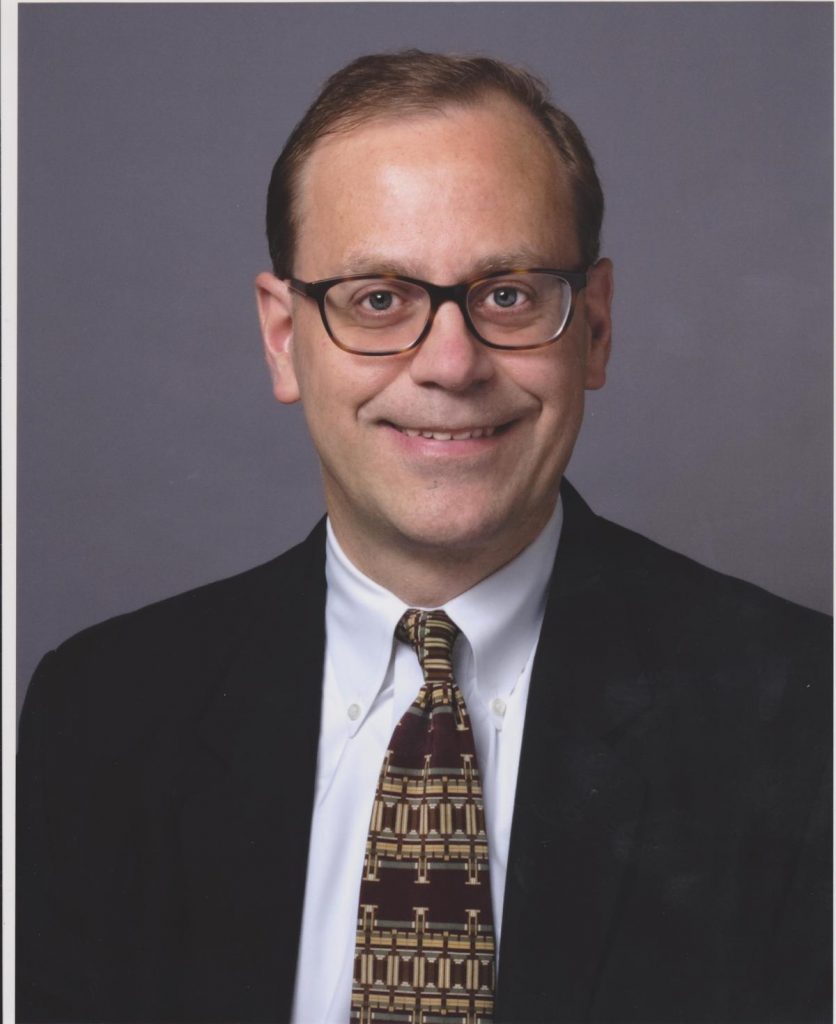 Robert M. Marovich hosts Gospel Memories on Chicago's WLUW 88.7 FM and is founder and editor-in-chief of the Journal of Gospel Music, www.journalofgospelmusic.com. In 2019, he was nominated for a Grammy Award, Best Album Notes, for The Gospel According to Malaco. He is the author of A City Called Heaven: Chicago and the Birth of Gospel Music.