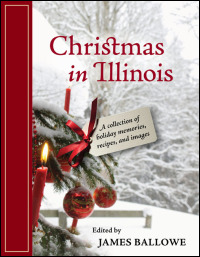 I have been working lately on arranging book events for our forthcoming anthology Christmas in Illinois. Editor Jim Ballowe will travel across the state during October, November, and December to promote the book.
Forefront in my mind as the events are confirmed is how a book signing in one Chicago suburb might negatively impact store relations in the city or another suburb. Anderson's in Naperville (November 27) is 40 miles from The Book Stall in Winnetka (December 11) so there shouldn't be a conflict. The Book Stall is half that distance to Borders on Michigan Avenue (December 14), but the customer bases still seem pretty compartmentalized.
Of slightly more concern will be events I will start pursuing in southern Illinois. Are the Marion and Carbondale markets separate enough that stores in each town won't object to a Christmas in Illinois event at the other location on the same day or successive days?
At least I don't have to worry about Lollapalooza-sized conflicts. Literally.
Pop music critic Jim DeRogatis recently reported that Illinois Attorney General Lisa Madigan is looking into how playing at Lollapalooza impacts a performer's ability to schedule other shows in the Chicago area.
… Madigan's office is investigating anti-trust issues stemming from the so-called "radius" or "exclusivity clauses" that Lollapalooza promoters C3 Presents impose on all acts performing at the festival, prohibiting them from playing within 300 miles of Chicago for as much as six months before and three months after the August concert.