The following is an excerpt from Alisha R. Winn's chapter "Ira E. Harrison: Activist, Scholar, and Visionary Pioneer" in The Second Generation of African American Pioneers in Anthropology edited by Ira E. Harrison, Deborah Johnson-Simon, and Erica Lorraine Williams.
---
Remembering Ira E. Harrison
"Without history you are just a mystery," a line from a poem by Harrison, captures what drove black people to fight for civil rights for all and to seek to preserve, recognize, and disseminate the contributions of black scholars and black people. Harrison's life is one of activism and scholarship.
Harrison was born in Coatesville, Pennsylvania, on June 1, 1933, the only child to Isaiah Michael "Ike" Harrison and Sarah Louisa Richardson. After his mother passed when he was nine, his aunt Mary raised him until he was eleven. He then moved to Syracuse, New York, to live with his father and stepmother, Janie Ruth Godwin Harrison, and spent his junior and high school years in New York, attending Syracuse Central High School. His parents, both social workers in Syracuse communities, molded his mind in the direction of solving social problems and engaging in activism. His parents encouraged him to make a contribution and a difference. His father had been a great athlete in high school in New Orleans and at Lincoln University in Pennsylvania. In Syracuse, he was a key figure in the community who urged children to focus on their studies in his capacity as an administrator and coach of the Dunbar Community Center. His stepmother received her degrees at Syracuse University and was awarded a women's achievement award in 1969.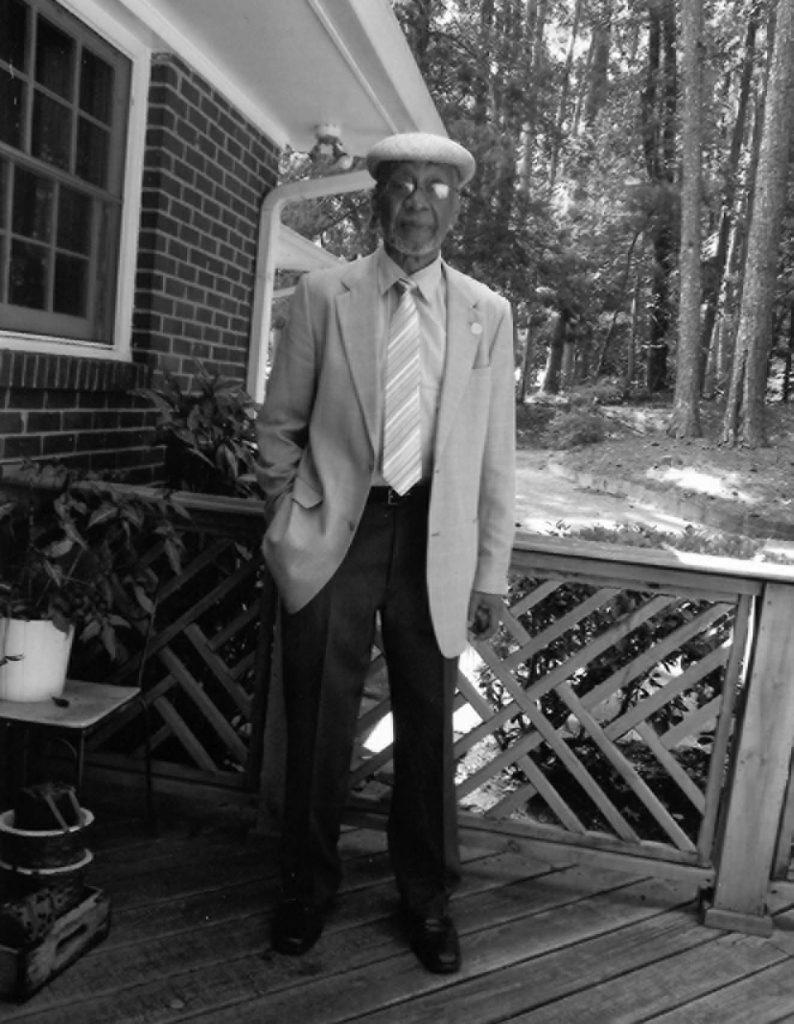 Growing up in Syracuse, Harrison "always wanted to know more," a desire he sees as being "part of an exploratory frame of mind." He notes that he was "always looking for something, . . . always searching" and wanting to find answers to problems, and that set him on his journey to become a pioneer for activism and applied anthropology.
Education
Isaiah Harrison sent his son to Morehouse College in Atlanta, Georgia in 1951 wanting to ensure a good foundation for his future (Spadey, "Ira E. Harrison Reveals the Lives and Works of Pioneers in Anthropology"). Atlanta was a city full of rich history and African American culture and thus was the perfect place for molding a future academician and activist. Morehouse's president at the time, Benjamin Mays, shaped his academic life, raised his consciousness, and encouraged his activism. According to Harrison, Mays said, "Young man, you are here to get your act together, go forth, and make your contribution to society." This was the "Morehouse spirit." At Morehouse, Harrison served as president of the Academic Sociology Honor Society. Majoring in sociology, with minors in psychology, English, and the humanities, he became interested in anthropology at this time, taking his first class at Atlanta University. He earned his bachelor of arts in 1955 and then served in the US Army as a medical aidman in Colorado and Germany from 1956 to 1957. He returned to Atlanta University and earned a master of arts in sociology and anthropology. His interests in travel and research resulted in summer sessions in the late 1950s and mid-1960s at Atlanta University, Syracuse University, and the University of Puerto Rico.
Harrison took a job teaching history and geography at Boggs Academy in Keysville, Georgia, which allowed him to experience working in the rural South (he had already worked in the urban South). In the summer of 1960, after a year of teaching, Harrison moved back to Syracuse and entered the PhD program at Syracuse University. He remained busy taking summer sessions, and by fall he was working as a course coordinator and instructor, teaching introductory courses in sociology at Syracuse University.
In 1962, Harrison experienced "culture shock" at his first AAA conference
in Chicago because he saw only three persons that looked like him. One looked surprised, and they were all speechless seeing each other. (Later he learned that the one who looked surprised was William Alfred Shack. The other two were Diane Lewis and Delmos Jones). This meeting was a pivotal point in Harrison's career. The lack of representation of black scholars in the field of anthropology initially made him question his decision to enter the discipline but ultimately motivated Harrison to work toward ensuring the visibility of his fellow colleagues.
Activism in the 1960s
The 1960s was marked by unrest and a demand for equality and civil rights; it was an era of social change and protest. The first protest Harrison participated in was the March on Washington on August 28, 1963, after he had returned from a summer session at the University of Puerto Rico. When there was a call for individuals to attend the March on Washington, thirty-year-old Harrison did not hesitate to respond. "I had to be there," as he recalls. "It was in the spirit of the '60s." He and his wife drove from Syracuse to the Raleigh-Durham area of North Carolina to meet Asa T. Spaulding Jr., a friend of Harrison's from Morehouse, to ride the bus together to DC. It was very hot, he recalls, but just before King delivered his speech, there was a breeze that came through the area. The march was a family affair, for his parents and grandparents attended as well. To Harrison's surprise and interest, he saw Puerto Ricans at the march. Staying in DC for that day, Harrison and his wife got back on the bus and then drove back to Syracuse.
Syracuse in the early 1960s faced new challenges. The city was changing,
promoting urban renewal, and tearing down old housing residences. Although the number of places to live was decreasing, the population was increasing. PhD graduate student Harrison believed it was an unhealthy situation and argued that housing units should not be torn down until residents could find reasonable housing. However, contractors of the city said no, and residents had to move their belongings out on schedule. He and others who disagreed with this protested. Harrison, students, along with George Wiley, a chemistry professor at the university, were water hosed and beaten. Harrison's father had to get him out of jail. The people in jail shouted, "What are you doing in here? You shouldn't be here." According to Harrison, the jailers knew what was going on. His right arm was twisted, and his father sent a family friend who was a doctor to examine him. The doctor in turn sent him to the hospital. The arrest of the son of the director of the Dunbar Community Center made the local newspaper.
Research on Churches
By the mid-1960s Harrison had entered the PhD program in social science in the areas of anthropology, sociology, and metropolitan area studies at Syracuse University's Maxwell School of Citizenship and Public Affairs. This new interdisciplinary program was ahead of its time, as well as evolving. Harrison always wanted to attend Syracuse; his mother graduated twice with honors from Syracuse University.
Harrison, who at one time thought he would go into the ministry, examined black churches and storefront churches for his dissertation, "A Comparative Case Study of Church Desegregation in a Midwest Metropolitan Area." During this time, Harrison also undertook research for his first publication examining the black church, "The Storefront as a Revitalization Movement." Harrison argues that "case studies on storefront churches and former storefront churches are needed. They may provide us with the answers to such questions as why some storefront churches always remain storefronts, why other storefronts pass out of existence, and why still others become organized churches" (163). From 1961 to 1964, Harrison also worked under S. M. Miller at Syracuse University's Youth Development Center, in the fifteenth ward, the same area where his father served as an administrator, researching on junior and senior high school dropouts. From 1964 to 1968, he served as associate director of research and planning for the Ohio Council of Churches and the Southwest Ohio Regional Church Planning Board. This position resulted in a series of essays on the inner city of Canton, Ohio, church desegregation in metropolitan areas, and church and community linkages. He also developed a church planning group in northeast Ohio. This group consisted of communities from Dayton to Youngstown, Ohio. He commuted from Dayton to Youngstown to conduct the studies. In 1966, in Lordstown, Ohio, and Jefferson Township, he conducted two phases of a church planning and strategy study, as well as the Bath-Beavercreek survey examining church locations in two Green County townships.
Medical and Applied Anthropology in Public Health
By 1967, Harrison had earned his PhD. In 1968, he moved to Harrisburg,
Pennsylvania, to take up a position as a behavioral scientist with the commonwealth's health department in medical and applied anthropology in public health. Harrison asserts that he had not planned to be an applied anthropologist but rather evolved into one. Coming out of the 1960s, he remembered an adage he had heard to the effect that "we can march to freedom but we can't stumble and stagger to freedom." Harrison realized that in order to fight for rights, individuals had to be in good health. His 1969 Observations in a Black Neighborhood Clinic: A Progress Report helped pave the way for the US Office of Economic Opportunity to fund neighborhood health centers. The report highlighted the importance of not dismissing patient perceptions in clinics. Harrison continued to serve on several boards and committees and to consult in the public health field.
In May 1971, Harrison earned a second master's degree in public health from the School of Hygiene and Public Health at Johns Hopkins University; in his research for this degree, he focused on how communities can impact policy. In 1978, he published "The Agricultural Migratory Farm Labor System as an Adaptive Mechanism for Afro-Americans," in which he describes African American pickers as contemporary products of the slave plantation system, examining migratory farm workers' attitudes toward health in the Harrisburg, Pennsylvania, area. In "Traditional Medicine in Africa," Harrison and coauthor Collins O. Airhihenbuwa identify a culturally appropriate health education model for involving traditional healers in Africa in the planning, implementation, and evaluation of health policy. Throughout his work, Harrison is careful to take indigenous knowledge regarding health and health education and cultural beliefs into account.
Harrison also worked with Airhihenbuwa and Leonard Jack on "Ethnicity and the Health Belief Systems," which examines health beliefs related to common origins, customs, and styles of living within a given ethnic group. The goal of the research was to increase understanding of cultural aspects of health and illness to assist with developing more effective and culturally appropriate health education programs for various ethnic groups that have unique cultural beliefs. He also co-edited a two-volume bibliography on the implications of traditional medicine in contemporary medicine with Sheila Cominsky (1976–84).
The Search for Anthropology in Black Institutions
The year 1984 was a critical one in Harrison's career as an African American anthropologist. He conducted research at the Hampton Institute in Hampton, Virginia, as part of the NEH Summer Institute, that surveyed African American participants about when they first became familiar with anthropology and anthropologists. He wanted to understand why anthropology was not an established discipline in predominantly black
colleges. His study explores the origin of anthropology as a discipline at Hampton, a historically black university. Pioneer St. Clair Drake and even Margaret Mead had spent a brief period there. Harrison also sent out a survey to HBCU institutions to try to find out how many HBCUs had anthropologists on staff.
Association of Black Anthropologists
Harrison was one of the founding members of the ABA in 1970, representing the southern region, along with Vera Green (eastern), Shelia Walker (western), and Glenn Jordan (midwestern) ("The Association of Black Anthropologists,"19). According to Harrison, the four founding members represented and articulated a "consistent commitment to the original purpose of the Black Anthropology Caucus," which itself had emerged out of the Minority Caucus in 1968 ("The Association of Black Anthropologists,"19). By 1975, the organization had become the ABA. The ABA's purpose was to encourage the anthropology of black people and support blacks involved in anthropological study internationally. The ABA sought to identify black people in the discipline of anthropology to foster communication between them on issues pertaining to their professional interests ("The Association of Black Anthropologists," 19). Harrison's life and career paralleled the ABA's purpose and function.
At the time Harrison was associate professor in the department of anthropology at the University of Tennessee, Knoxville. Harrison served as the southern regional representative of the ABA from 1975 to 1984 and as ABA president from 1985 to 1987.

ABA Installation in AAA
As president of the ABA, Harrison was not satisfied with the ABA remaining
in one place, and he wanted the ABA to be a part of the AAA. This was a controversial issue. During the ABA meeting in Washington, DC, on December 7, 1985, a number of members voiced concerns that the ABA risked losing its identity if it became a part of the AAA, while others embraced a dual identity for the association. By vote, the ABA decided to merge with the AAA in February 1986, and on December 14, 1986, at the AAA meeting in Philadelphia, it became part of the AAA. In the status report on the ABA, Harrison discussed the merger. He stressed that in order to be visible, vital, and virtuous in anthropology in the 1980s, individuals and groups had to organize and affiliate. He assured ABA members that affiliation did not mean amalgamation, and that forming linkages would not denigrate ethnic identity or African ancestry. The AAA would handle the ABA newsletter, Notes from the ABA, ABA elections, and the billing and collection of dues. The ABA would, however, publish another separate newsletter and occasional papers series. November 19, 1987, the twelfth anniversary of the ABA, offered an opportunity for everyone to get together and learn about each other's research and interests. It was at this particular meeting that the idea for the book that became African-American Pioneers in Anthropology was first discussed. Harrison believed, as he documents in "The Association of Black Anthropologists," that the history and contributions of African American anthropologists had been neglected. Four years later, Harrison organized and chaired an invited session at the AAA annual meeting titled "Black Anthropologists and the African American Experience.
As a historian and preserver of history, Harrison wanted to locate and identify past and present African American anthropologists. As the ABA's first archivist, Harrison sought to ensure that the accomplishments and works of ABA members as well as ABA events and meetings were recorded and preserved. The Moorland-Spingarn Research Center provided a place to house both Harrison's papers and the works and papers of other ABA members. At the AAA meeting, in 1993, Harrison gave a speech about the installation of the Archives of the Association of Black Anthropologists at the Moorland-Spingarn Research Center.
Activist and Practitioner Intertwined: Social Consciousness and Activism
Harrison's work reflects what Uzoechi Nwagbara identifies as "intellectual activism." This form of political activism seeks to encourage the masses to pursue justice in society via ideo-political engagement and education. In the February 1988 issue of Anthropology News, Harrison challenged fellow anthropologists to become more politically active, noting "we have come a long way" but "we have a long way to go" (6). He asked why so many academic associations like the American Sociological Association, the American Historical Association, and the American Political Association had had African American presidents (E. Franklin Frazier, John Hope Franklin, and Ralph Bunche, respectively) but the AAA had not.
In 1997, during his tenure at the University of Tennessee, Harrison wrote an article for the university's newspaper Context titled "Silver Anniversary History of the UTK Black Faculty and Staff Association," marking the twenty-fifth anniversary of the organization's existence. In an attempt to provide background on the perspective of black faculty and staff at a white southern university, Harrison looked at the leadership structure of the organization and its objectives over its history. In 1998, the association, of which Harrison was a member, submitted a position paper to address the University of Tennessee's failure to recruit, retain, and promote African American faculty and staff in general and in positions of authority. The association also addressed the problem of positions not held by African Americans. They demanded that the university acknowledge their concerns and make the changes the association was requesting.
Harrison conceived and conducted his research as a form of activism. In African American Pioneers, he and coeditor Faye Harrison identify racism as a "central problem in the contemporary world," stressing "race's intersection with class on both national and international levels"(introduction, 13). The volume documents the "life stories, career paths, and intellectual agendas from the black experience in American anthropology" (introduction, 2), highlighting African American anthropologists such as Caroline Bond, Katherine Dunham, Zora Neale Hurston, and William D. Willis. Like Harrison, many of the pioneers were activists, advocates, and public servants.
Legacy and Achievement
Harrison's work in medical and applied anthropology through public health and in the black church and his editing of African American Pioneers demonstrate intellectual activism at its finest. His legacy is centered on advocacy, which follows "naturally from the practice of anthropology" and is "an integral part of the process of representing other people's views" (Fuller, Layton, Parish, and Rowlands, Advocacy in Anthropology, 40). It is an "active, politically-committed, morally engaged anthropology" (Scheper-Hughes, "The Primacy of the Ethical," 419). He has received numerous awards for his anthropological contributions and his service in the community. He is the recipient of the Distinguished Fellow Award for his fifty-year membership in the AAA, and in 2010, he was awarded the Legacy Scholar Award by the ABA at the AAA annual conference. Harrison's achievement resonates not only in the academic world but in the artistic world of oratory. He is the second African American president of the thirty-seven-year-old Georgia Poetry Society. He has published eight books and still shares his love of poetry in the community.
By Alisha R. Winn, PhD
---
Read an excerpt from Erica Lorraine Williams's chapter on Niara Sudarkasa here.