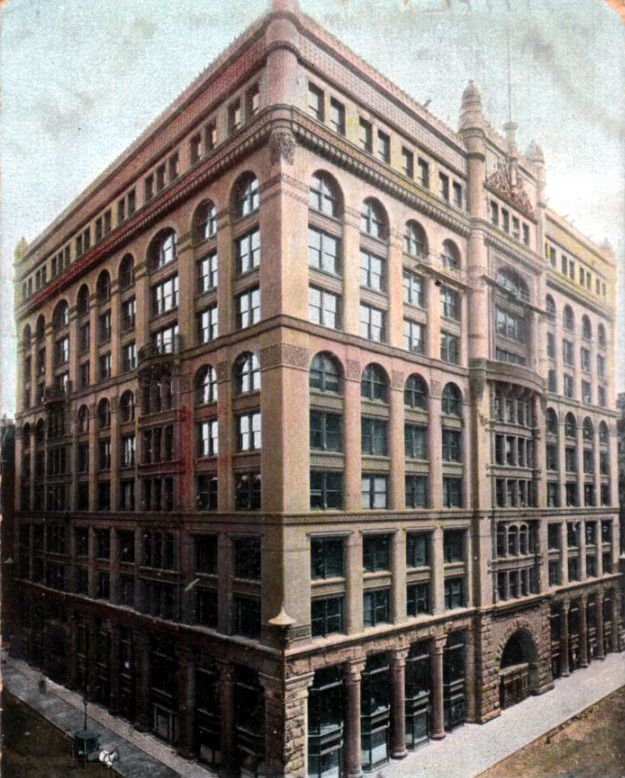 Rookery Building.  View from northwest (contemporary post card, collection of the author).
The Rookery became Chicago's center of architectural, contracting, engineering, and subcontracting expertise. It was intended to be the most luxurious commercial structure in Chicago and its size along guaranteed it considerable attention. Beyond sheer scale, however, Burnham & Root sought to provide comfortable, well-finished surroundings, with granite and dark brick and terra-cotta on the exterior, and marble, glass, and gold on the interior. Even the alleys adjacent to the building were paved with smooth asphalt to suppress the noise from trucks. 
Taken from Chicago Skyscrapers, 1871-1934 (University of Illinois Press, June 2013).